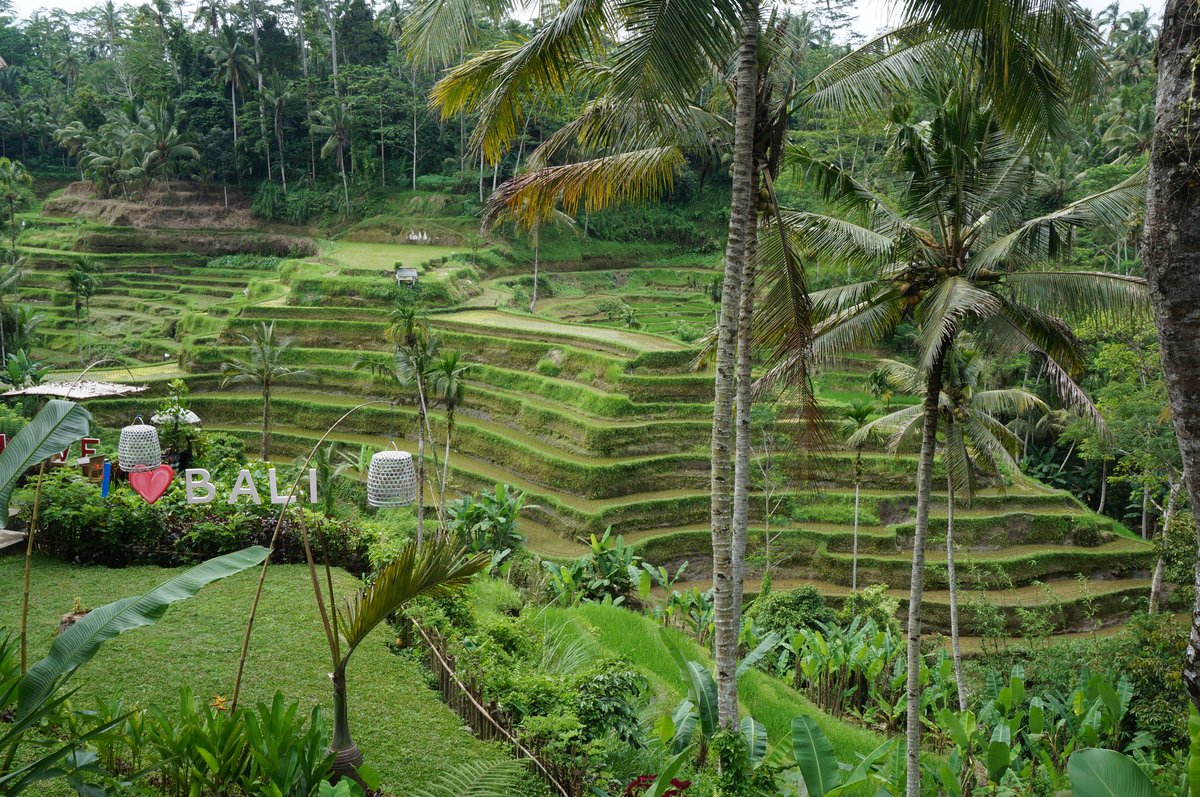 Heeeelou from Bali! This article is going to be a bit longer, so enjoy the photos and reading! :)
We took a fast boat from Gili Trawangan to Amed. Amed is a long coastal strip of fishing villages located on the east coast of Bali. It is getting more touristy and have a lot to offer from fishing, diving, snorkeling... It's also really quiet and you won't get harassed by locals (excepting the taxi drivers when you land on the beach).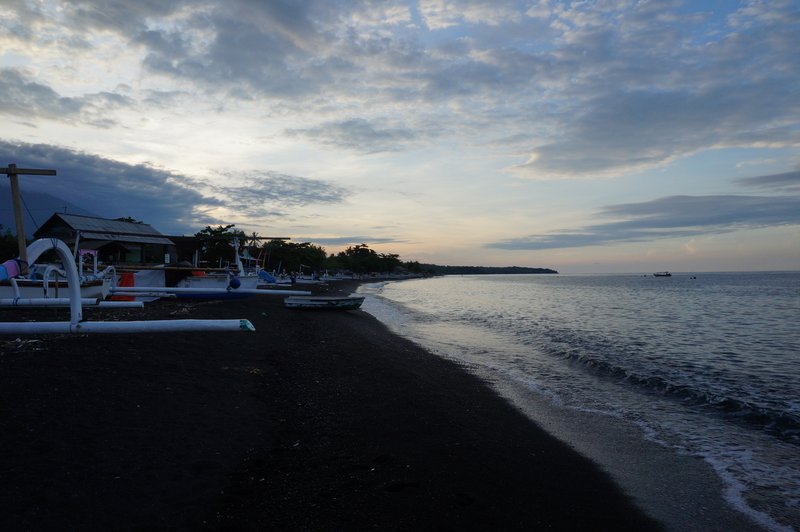 We arrived in the afternoon and landed on a black sand beach 1km away from the accommodation we booked. We decided to walk under the sun and arrived 20 min later to Tudes Homestay. Great place, view on the beach from the room, so we jumped in the water straight after dropping our belongings in the room :).
We took a motorbike the next day and drove to the tempel Pura Lempuyang. After missing the way a few time, getting controlled by the cops and asking for our way 3 times to people, who don't speak english, we finally arrive to the temple.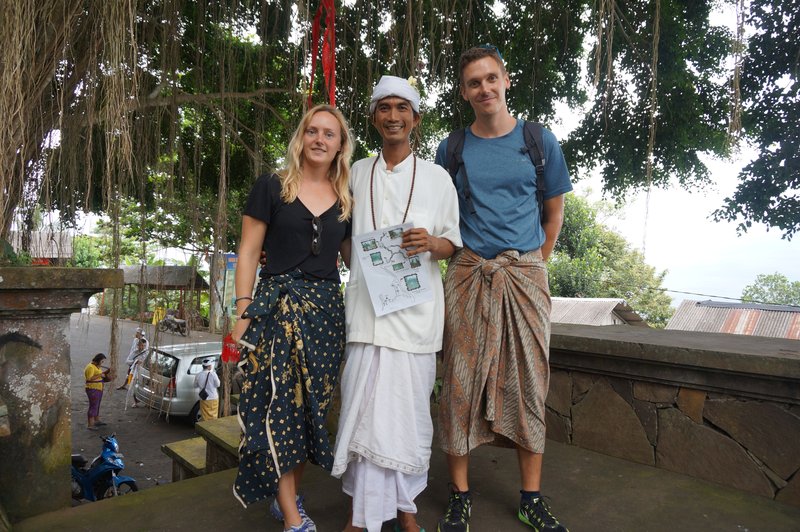 After wearing the required gear, we start ascending the 1700 steps to the top. You will stop on the way to multiple temples, crossed folks ascending for the first time and also some gray long-tailed macaques. You will be able to enjoy some great lookouts over the valley or the coast line.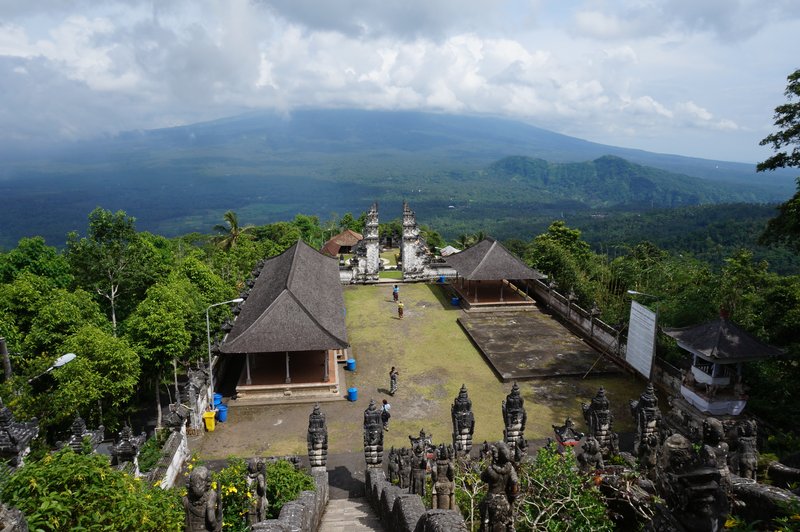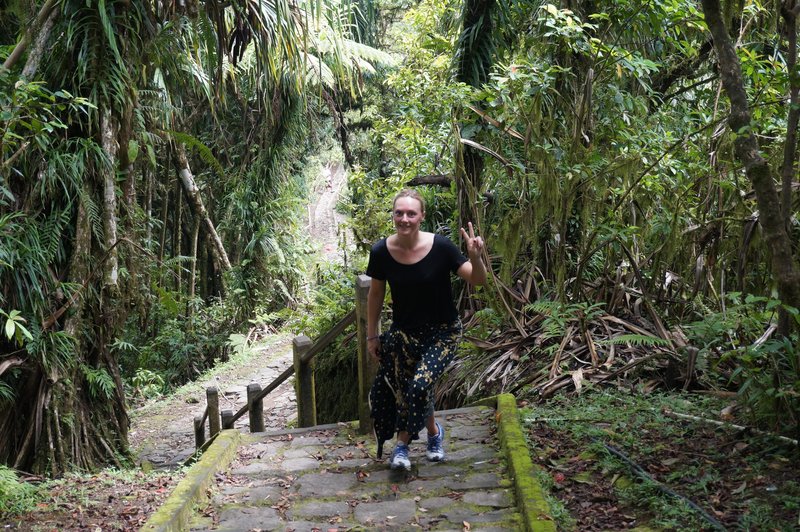 People are really friendly and we sat down at the top with 2 young Hindu and had a great chat with them. It was exhausting but rewarding at the top.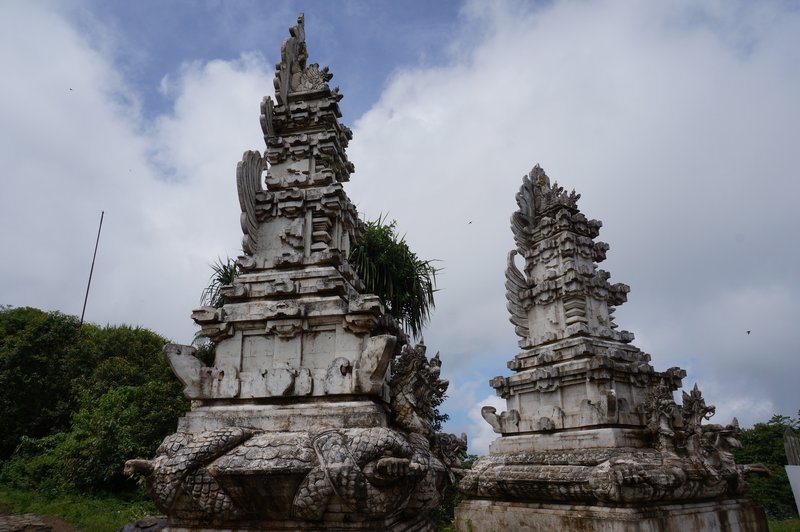 It took us about 4 hours to go up and down the mount. Then, we drove to Tirta Gangga water palace, loosing ourselves again on the way to a nice rice field in the middle of nowhere.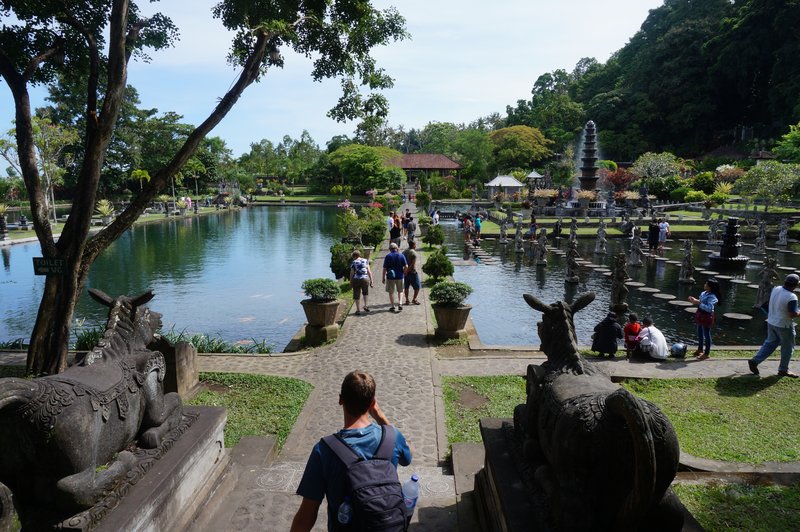 The water palace was really nice, we will let you enjoy the pictures (If you go there one day, don't forget to bring your swim suit, there is a pool !).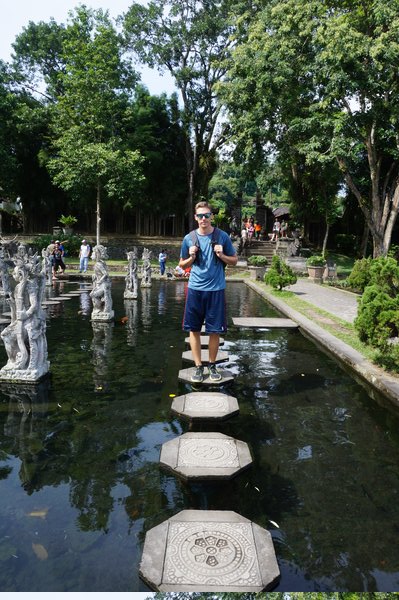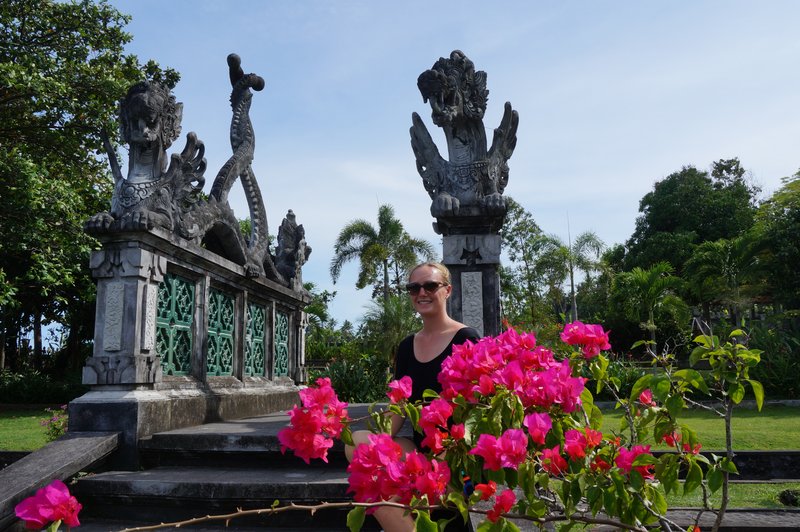 Back to Amed for one more night before going to Ubud, we arranged a driver with our host for the next morning. He droved us to the traditional Balinese village Tenganan, where we learned about the way Balinese where living before.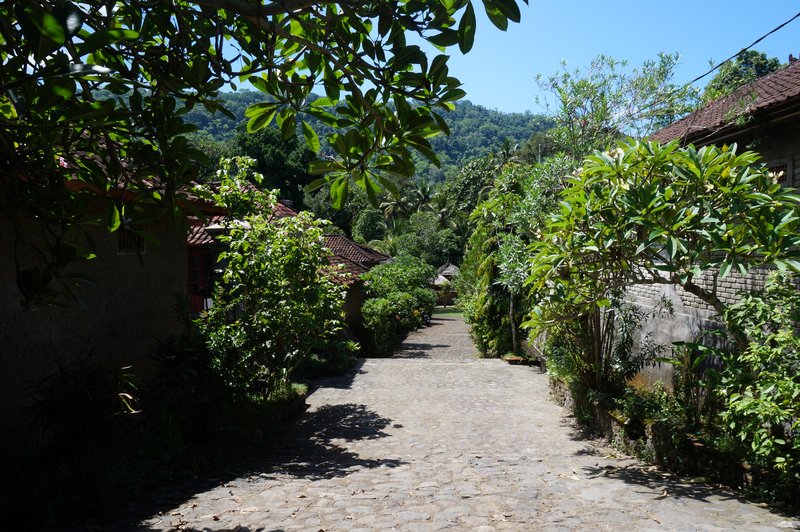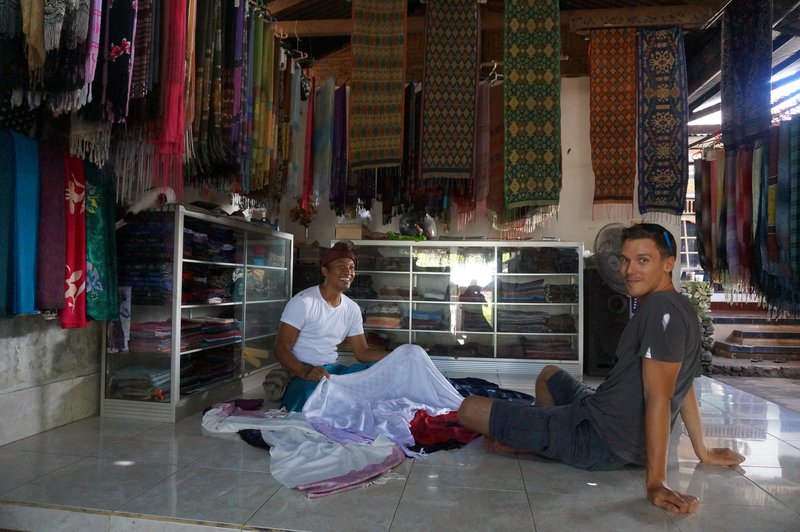 Then, we stopped in a Organic Coffee Farm. We don't really enjoyed coffee but they have a good collection of Teas (our favorites were lemon grass and Manggis). They are also selling Kopi Luwak (Civet Coffee), the most expensive coffee in the world, produced using part-digested coffee cherries eaten and defecated by the Luwak. Yes, crap is expensive !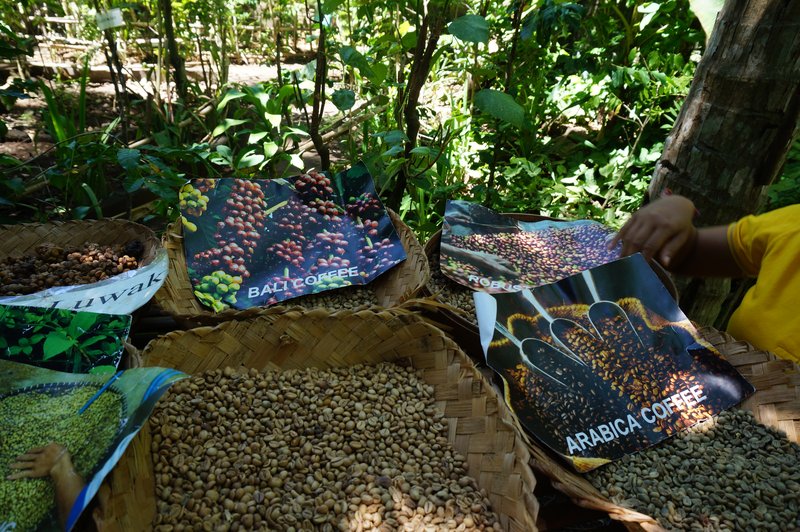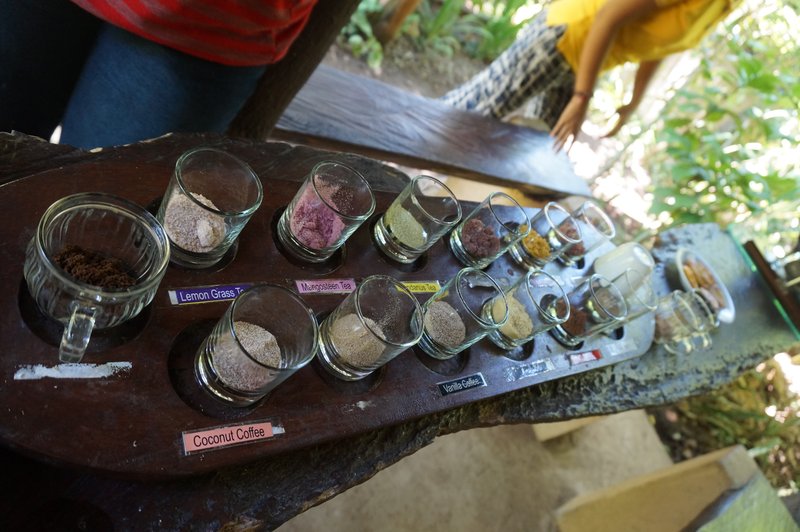 We finally arrived to Ubud, the art city in Bali. We spent 4 days in a homestay in centre, 200 meters from the market. No more quiet walks, The pace will be played by honks from drivers trying to get your attention, locals and their best english ("Yes, shopping, shopping", "Yes, massage, massage" (our favorite), "Yes, transport, transport", "Yes, taxi, taxi"...). They even created t-shirts and singlets saying "No, I don't need a taxi"!..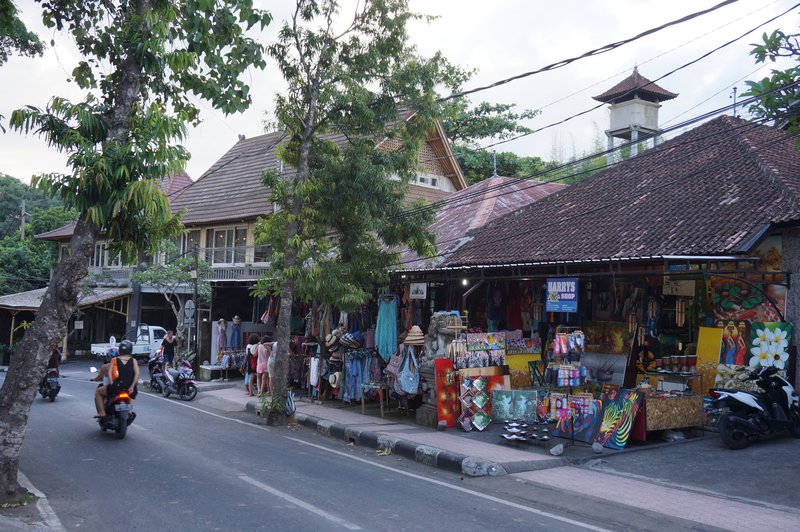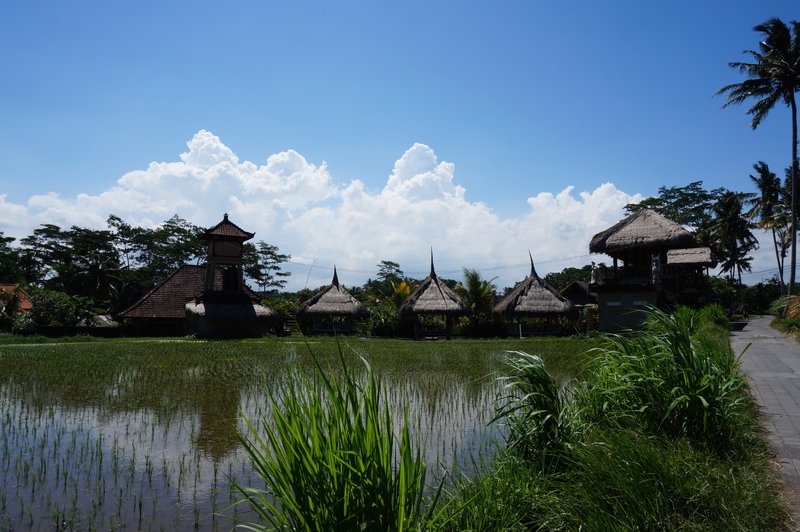 Anyway, we still enjoyed it, walked around and saw some more rice fields, went to the palace, to the monkey forest and obviously, the market. It was an enjoyable experience.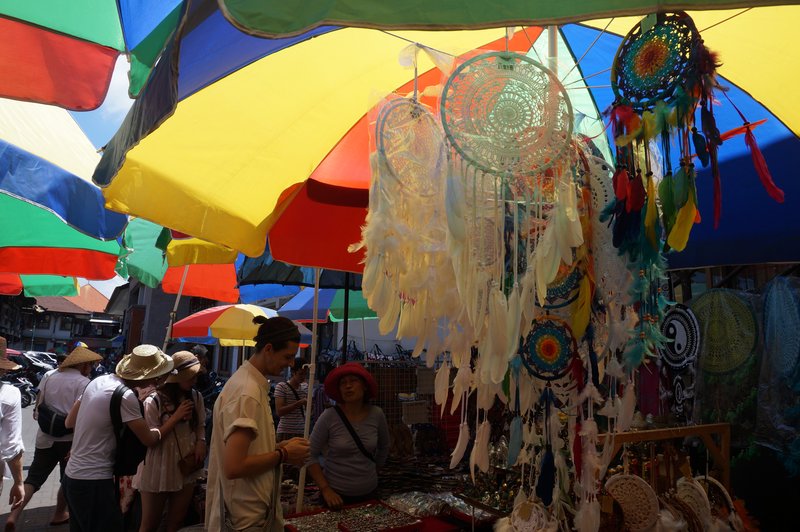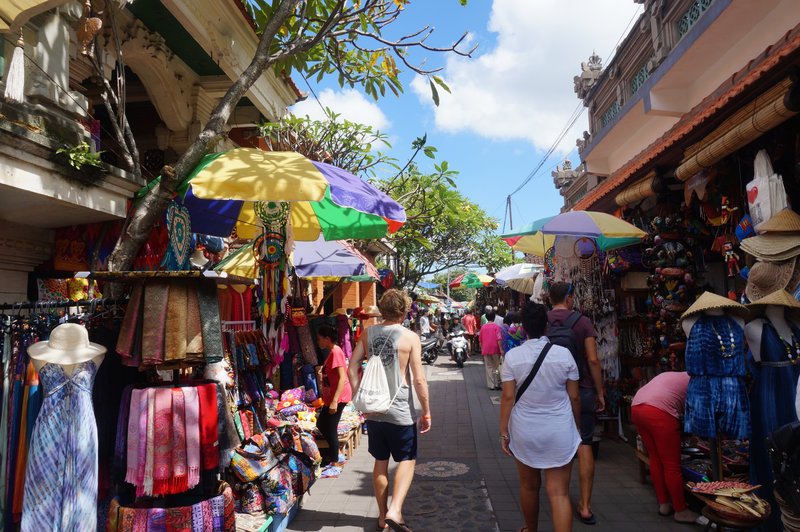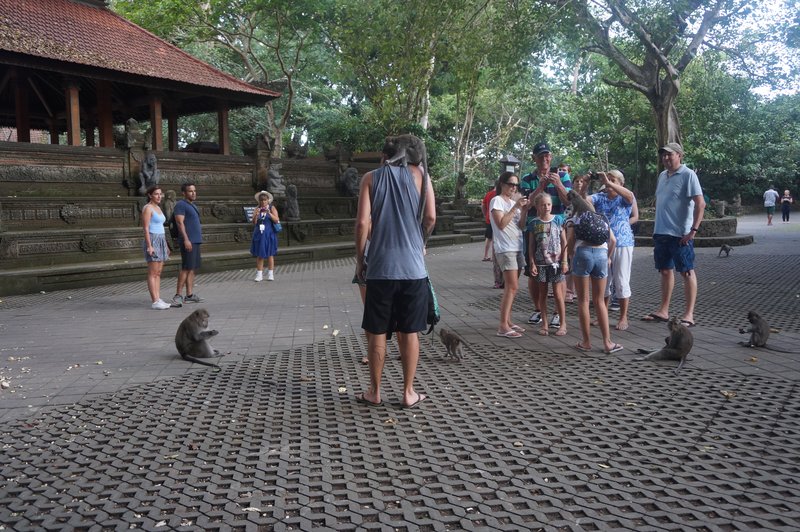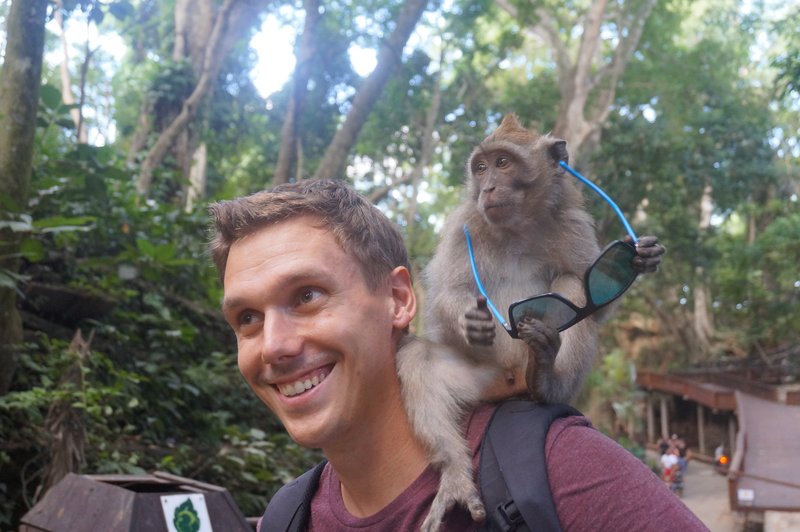 We also went on a cooking class, definitely a must do. You will end up cooking with in a group of 6-8 people in a lovely place in the middle of rice fields. They also showed us how to make an offering and brought us to the market to show which ingredients we were gonna use.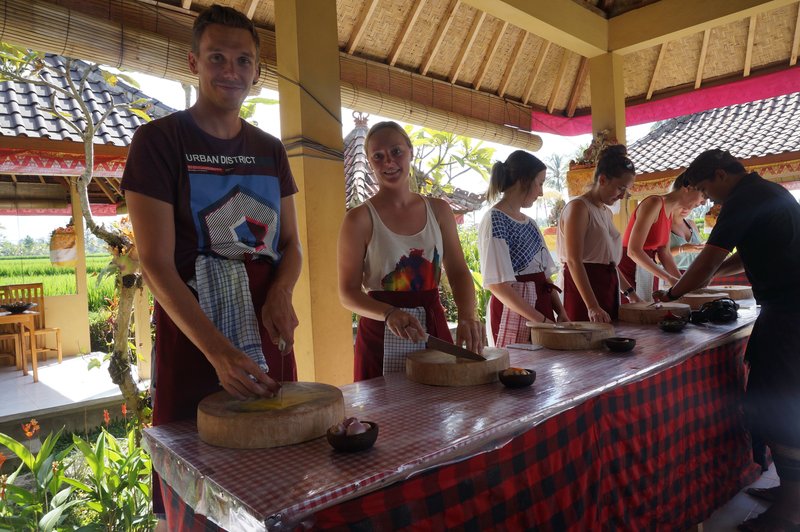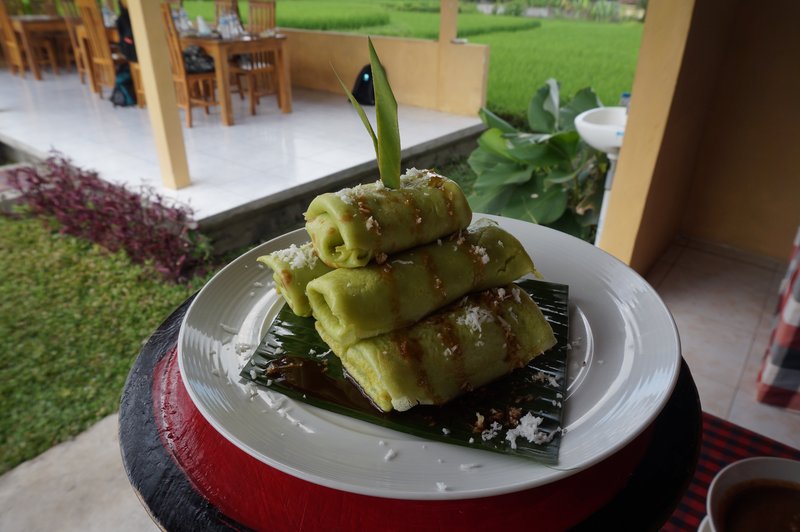 We decided to rent a car for 3 days after spending 4 days in Ubud. It was quite funny when the guy came to pick us up with one of the shittiest car I have ever seen (2 seats, no a/c, no music, belts that are not belts..).. We had to ask for another car, more spacious, a bit more expensive but with everything we needed for 3 days. It was crazy driving a car in Bali.. worst than driving a scooter but we made it ! We drove all the south coast to the west of Bali, stopping in a few places.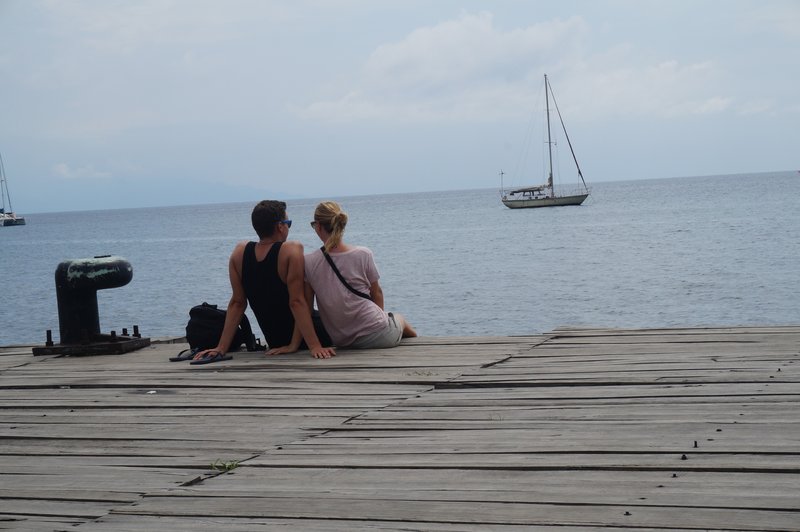 And finally stopped in Pemuteran, a small town on the north coast known for its artificial reef Bio Rocks, quiet interesting to see if you have time. We spent one night in a lovely homestay call Gunung Mas Pemuteran which offers the nicest and cleanest rooms for 140.000 Rp (10eur),which is really cheap. We went snorkeling the next morning to see this artificial reef. After an hour snorkeling and relaxing, we went back on the road to Mount Batur, having a lunch break in Lovina, famous for its cheap spas, resorts and dolphins,which you can encounter on a boat trip. We ended up in Mount Batur, after a long day of driving, and stayed in an Hotel not too far from the mount to be able to do the sunrise walk. It was beautiful and we had a funny guide. It's just a shame, because it is overpriced (They got us).. You can actually do it without a guide or maybe find a guide at the bottom and pay him directly. You just need a light and you just follow people going to the top. There was one Czech, following us all the way to the top, even having breaks with us without paying anything. Anyway...the sunrise, view and hike was amazing!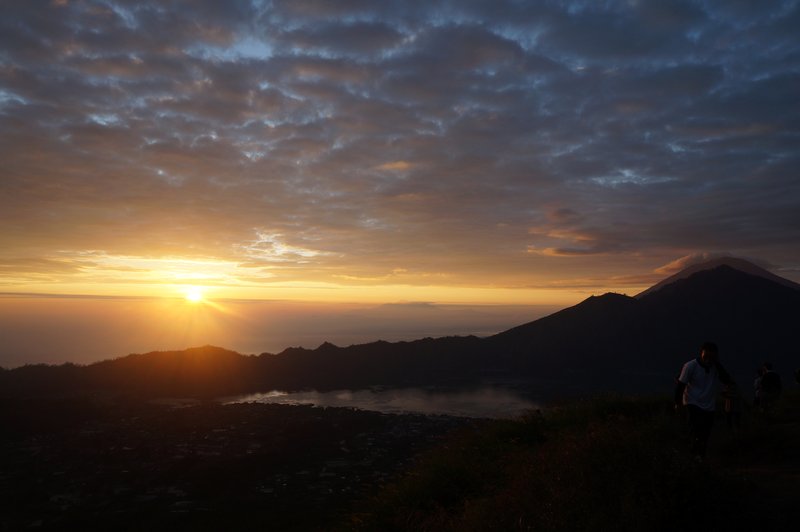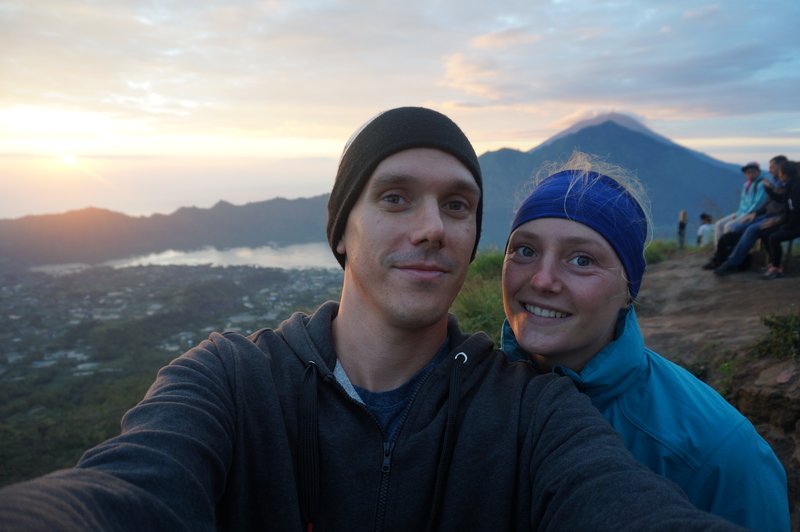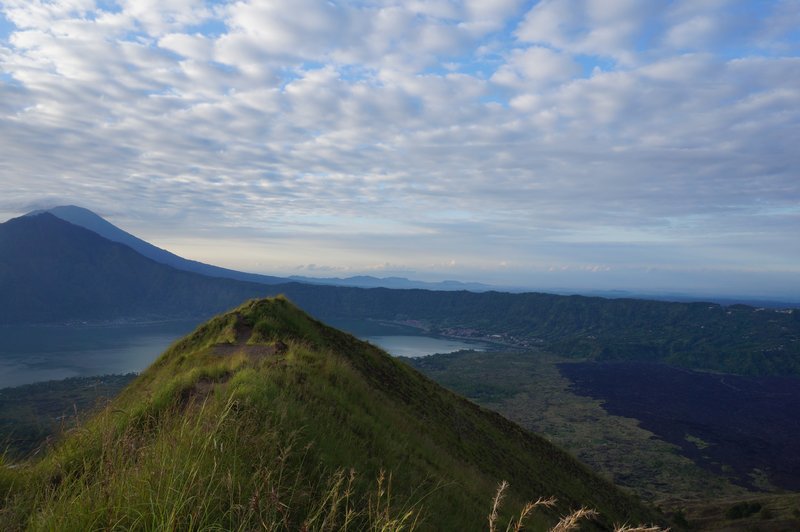 We drove to Ubud after Batur and stopped near the beautiful rice terraces.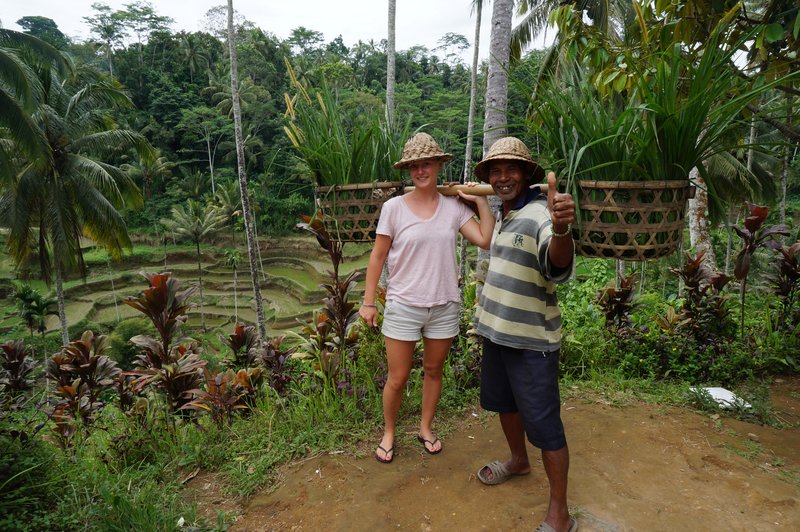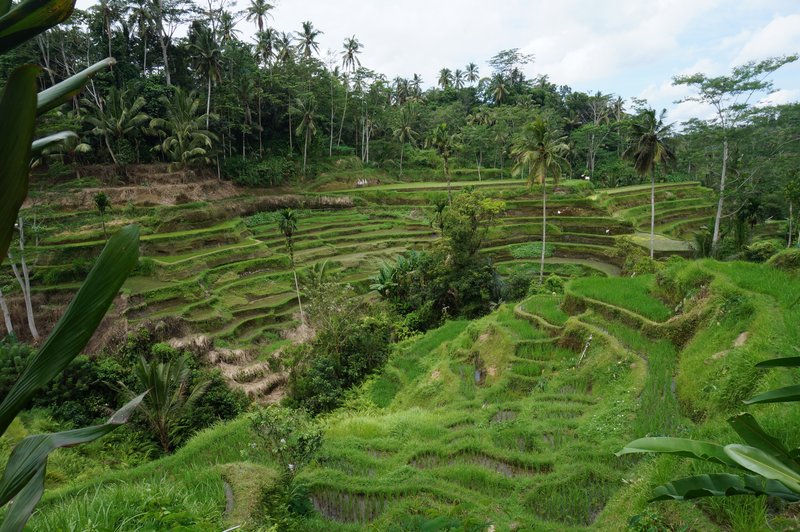 And drove around for a bit since we had the car for the all day. Then, decided to spend one more night in Ubud before heading to Seminyak, near Kuta (try to use uber, it is cheaper!) We mostly spent our time surfing, eating, walking, enjoying massage (or not..) and doing some shopping. It's a good spot for surfing but it's crowded and you can go crazy with taxis honking all the f*cking time..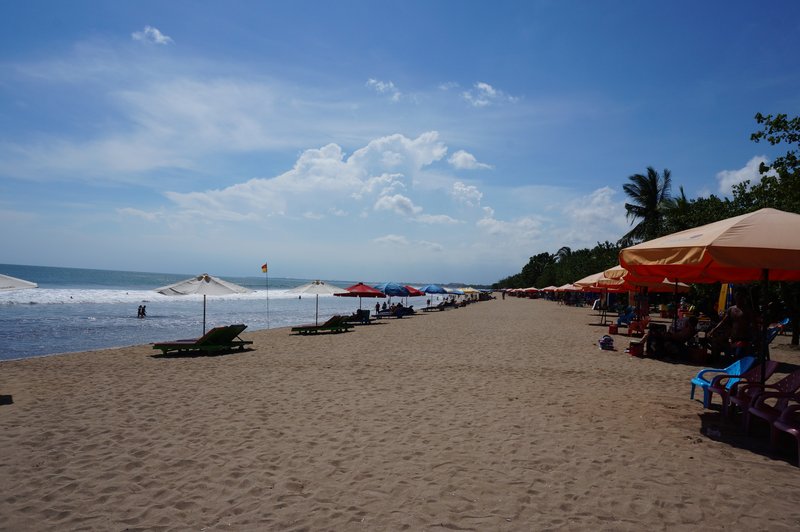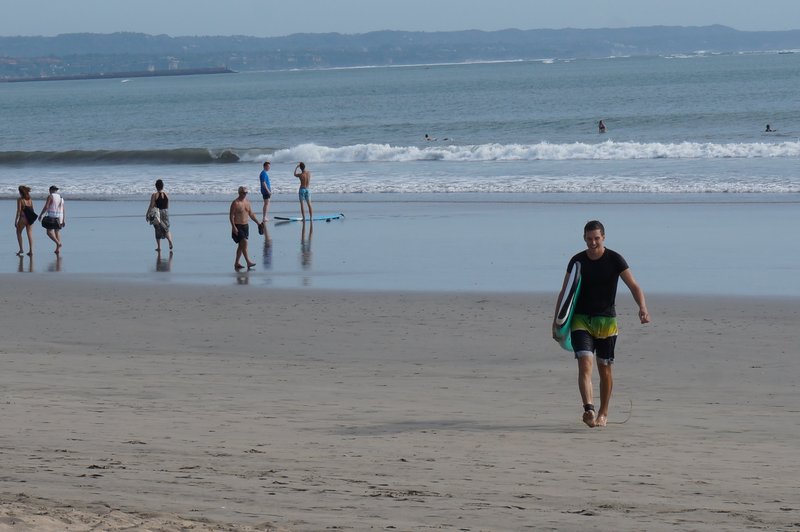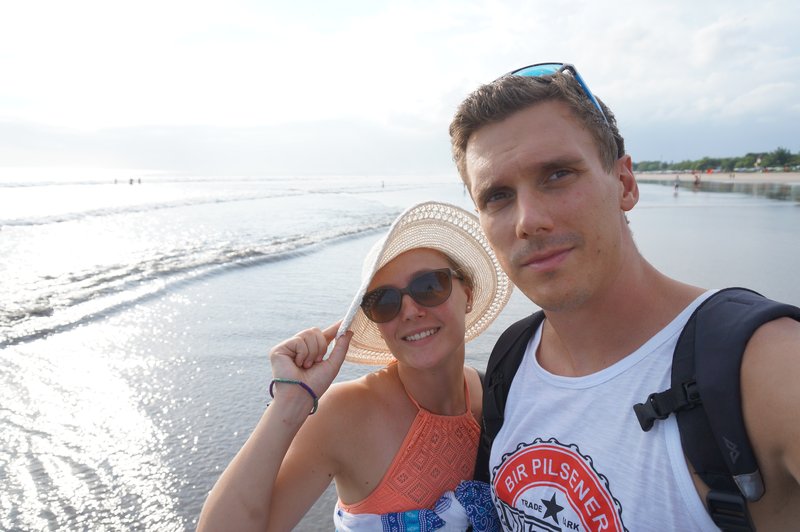 That was our last stop in Bali before going to Java for a few days. Next article from Java coming soon...
Bisous / Poljubcke ...