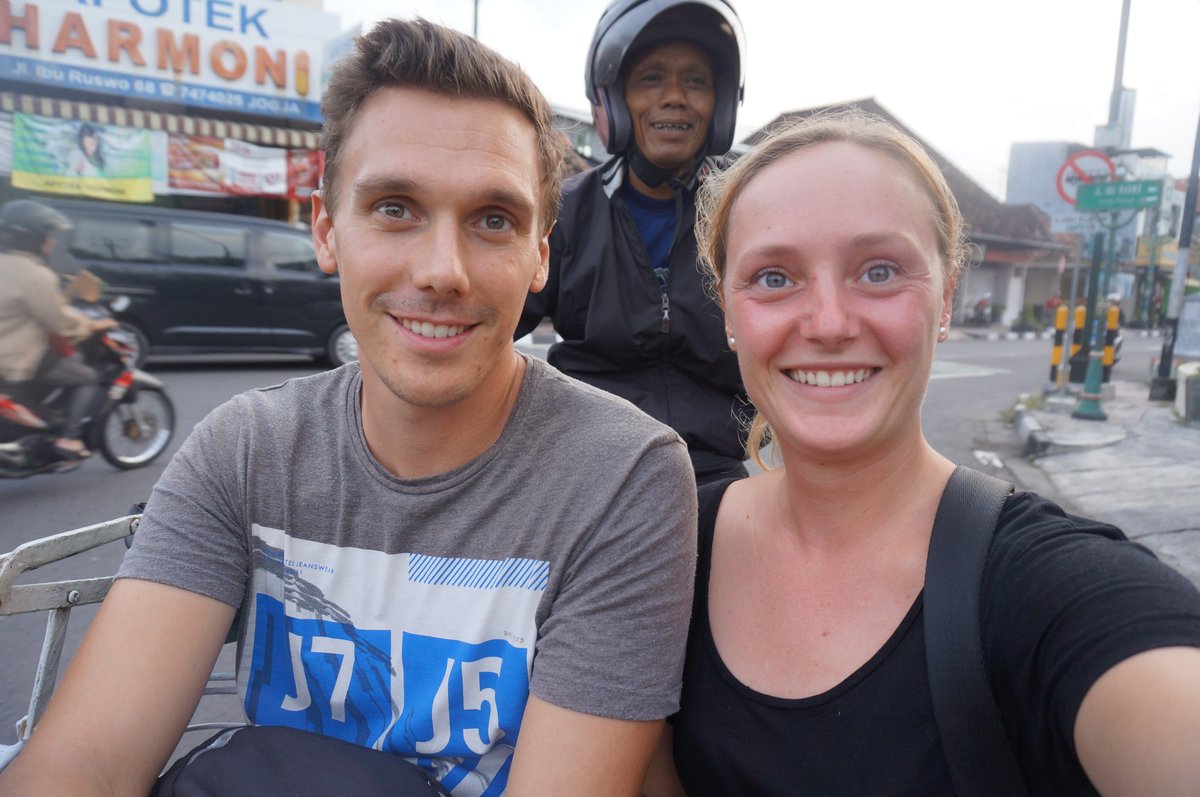 Instead of flying to Java, we decided to take the cheapest and looooongest way to get there.
We took a 2 days bus (Perama Company) tour from Kuta Bali to Yogyakarta (Central Java) in order to see Mount Bromo. After 12 hours in the car, we finally got to an hotel not so far from the top and went to sleep for 4 hours. At 3am, we woke up and a guy drove us in a Jeep to the top to catch the sunrise.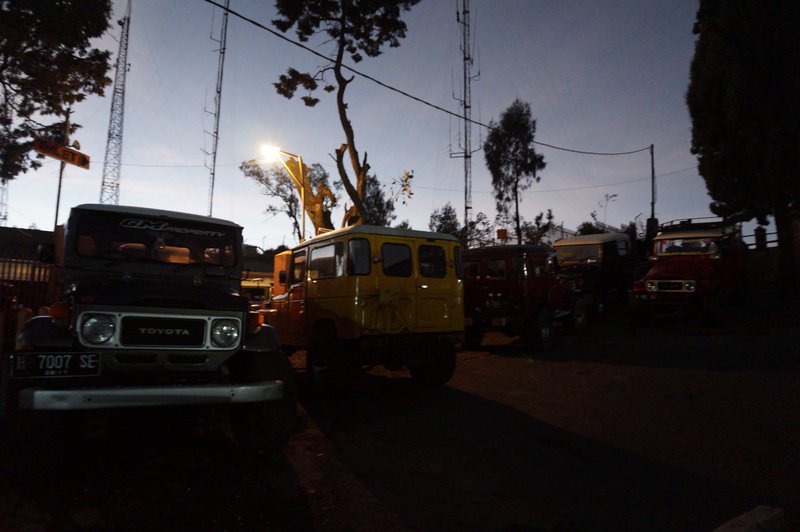 It was beautiful and we were nearly alone !...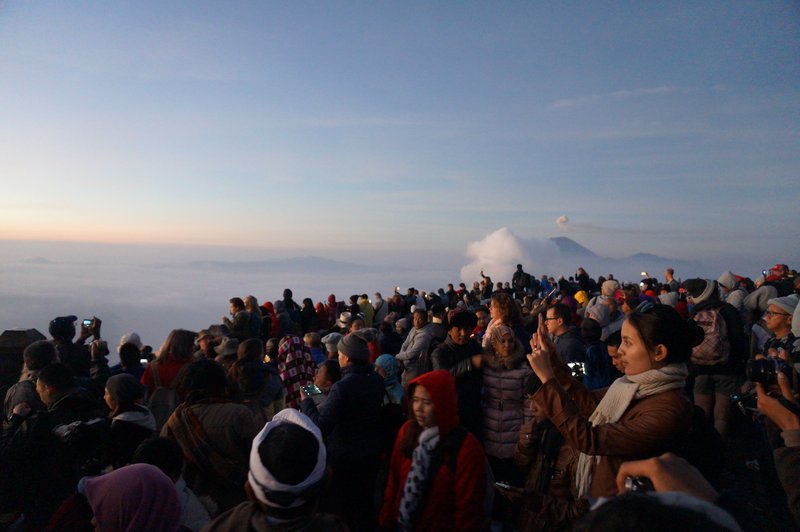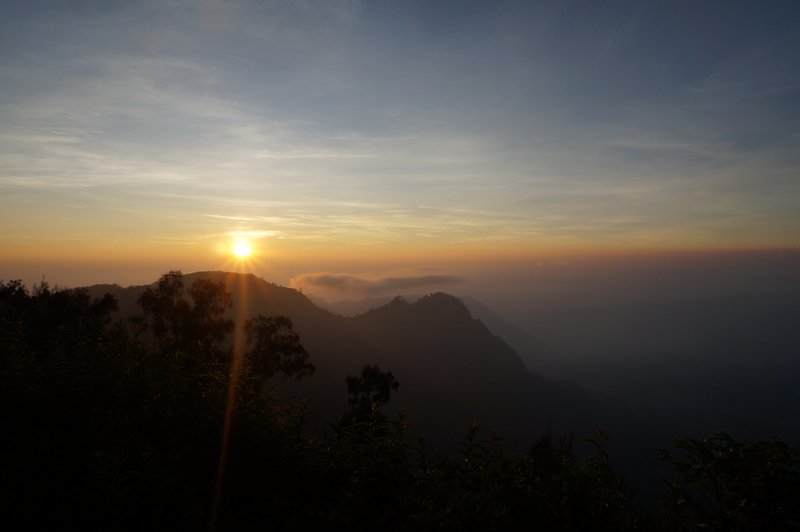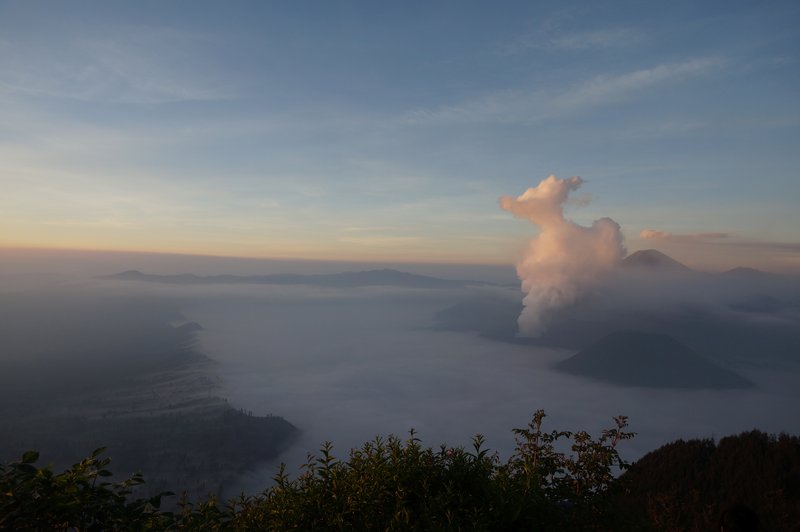 There were a lot of tourists, mostly Indonesians. It was still nice but we were a bit disappointed after the sunrise in Mount Batur..
Later, they drove us on top of the crater, where we had the chance to feel and listen the active volcano Mt. Bromo Without dying !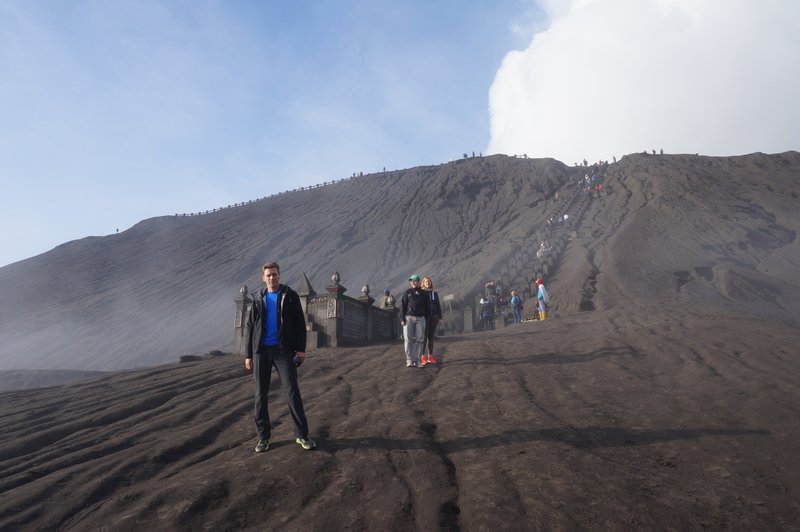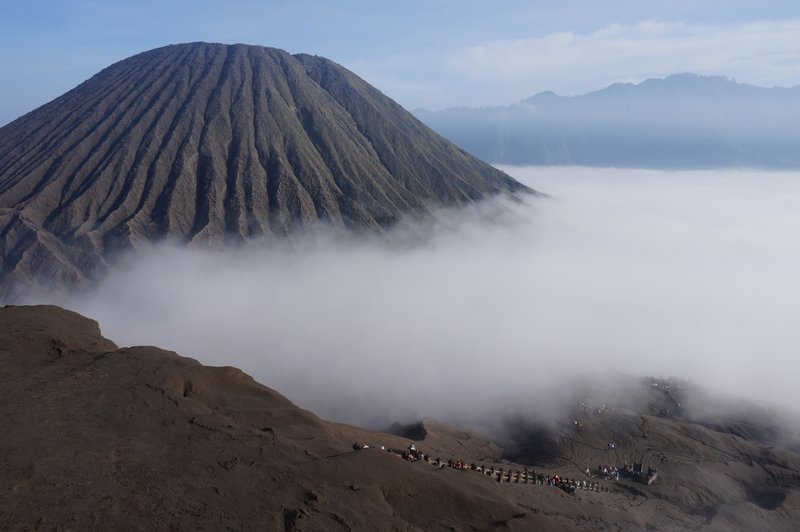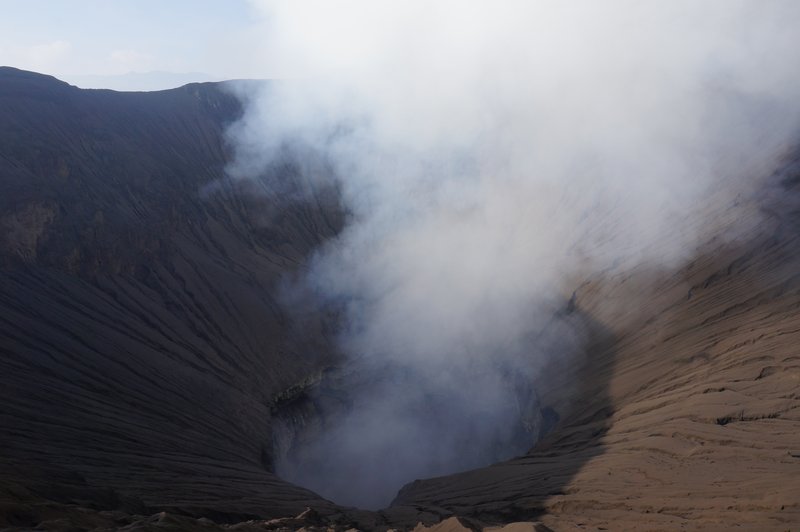 At least, the crater was spectacular to see and worth the tour. This is quite easy and does not require a lot of hiking, just a crazy Jeep drive. You can even have a horse ride to the top of the crater.
After breakfast, we went back on the road .. for 12h to Yogyakarta.
Yogyakarta
We spent our last 3 days in Indonesia in Yogyakarta (we only took a transit from Jakarta to Kuala Lumpur).
We stayed at Pandoro Andori, a lovely homestay (a real one where you actually live with the family) located in great walking distance from all the main attractions in city center.
We found Yogyakarta way different than the other cities in Indonesia, less foreigners (still a lot of Indonesian Tourists). it was a real taste of Indonesia 😊, most people don't speak English, no tourist style restaurant, only local ones!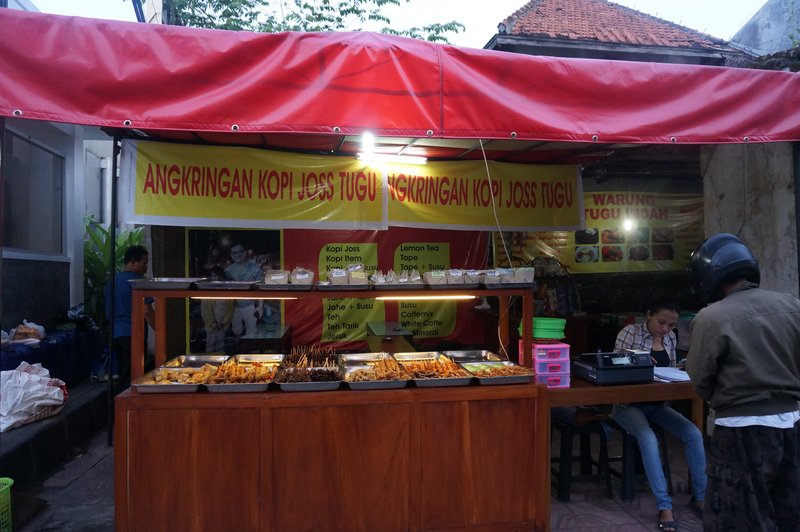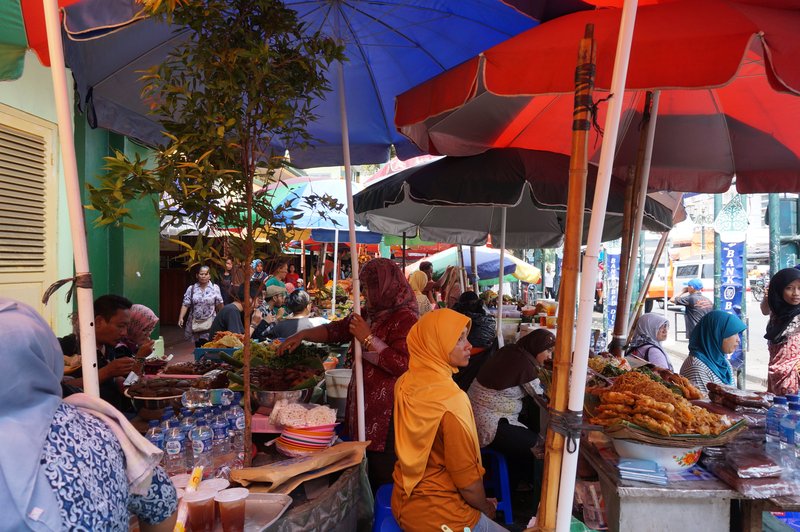 The markets, the palace, water palace and the art galleries are the main things to see and explore in the city.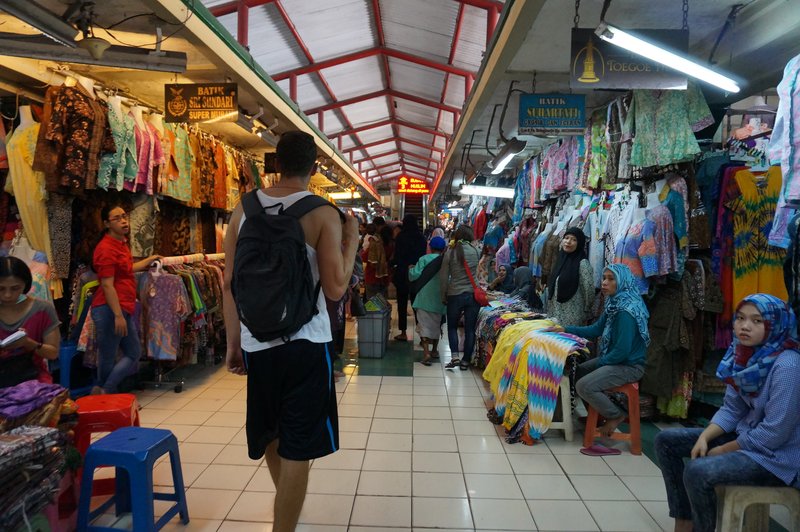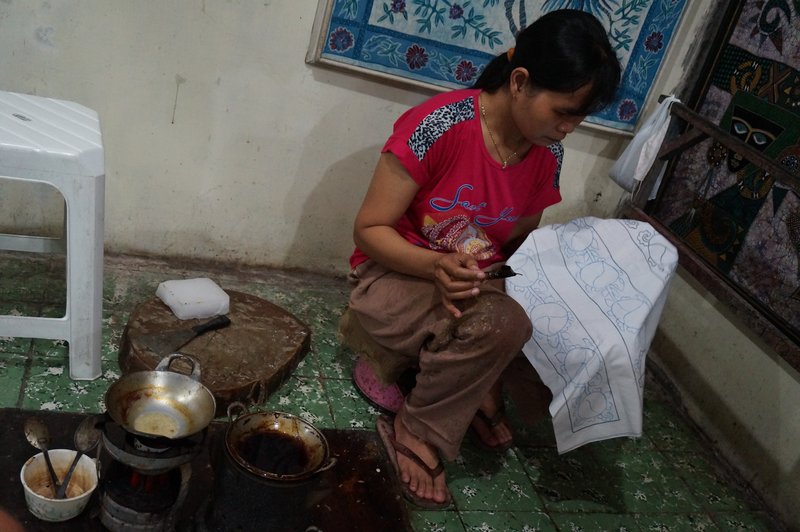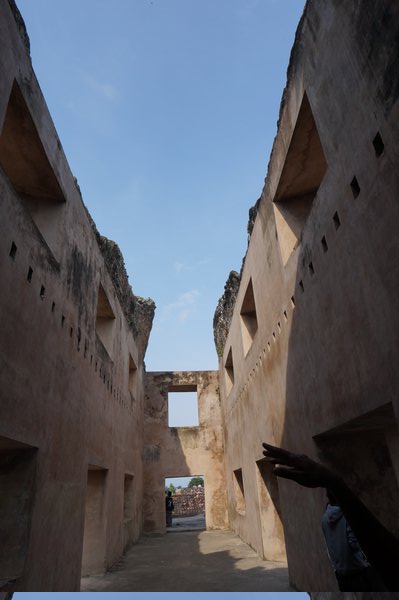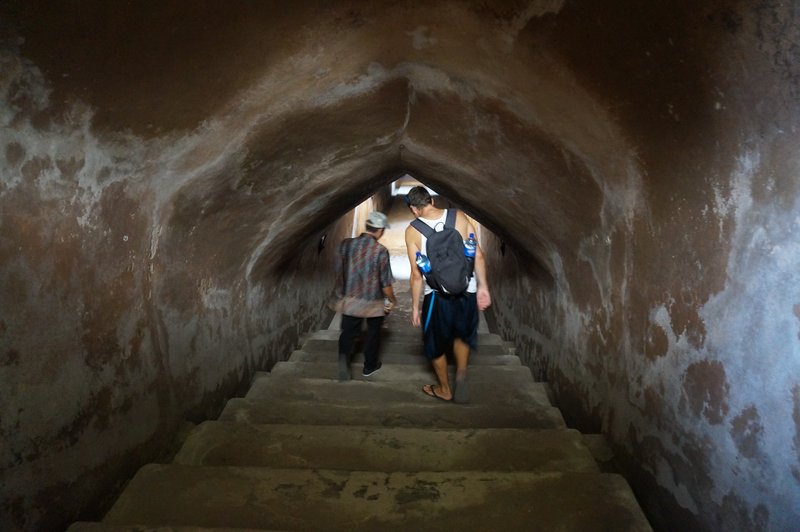 The bird market was a sadly show. We are still use to see birds in cage in Europe but not that much. I'm not even talking about the dogs, cats, monkeys, rabbits and other animals staying in small cages without water or food (I think one dog was dead). I think the saddest was this little monkey, desperately looking at us..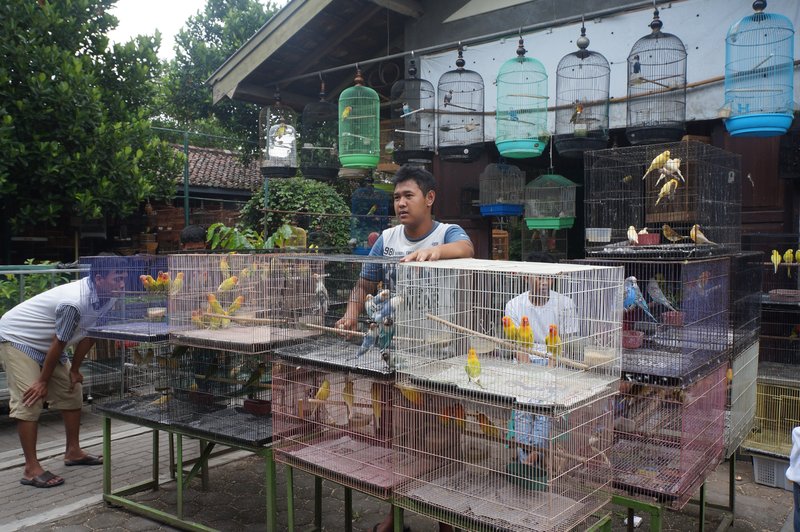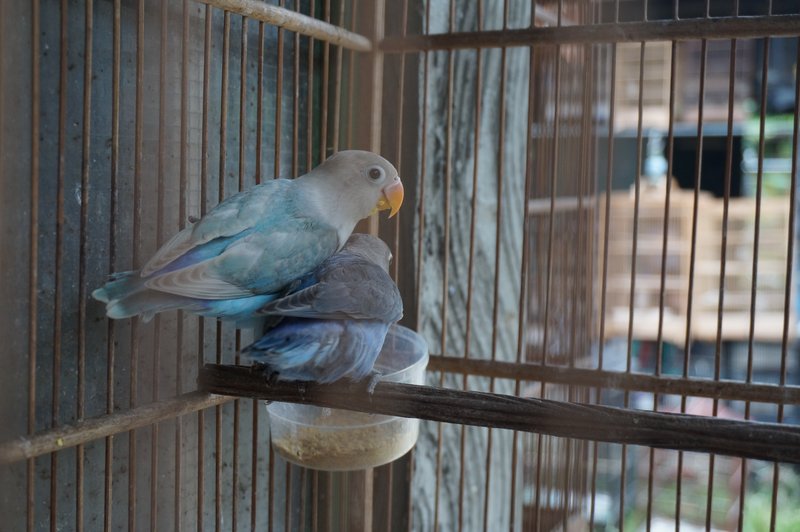 We were lucky to be able to see some traditional dances in Keraton palace (only on Sunday morning).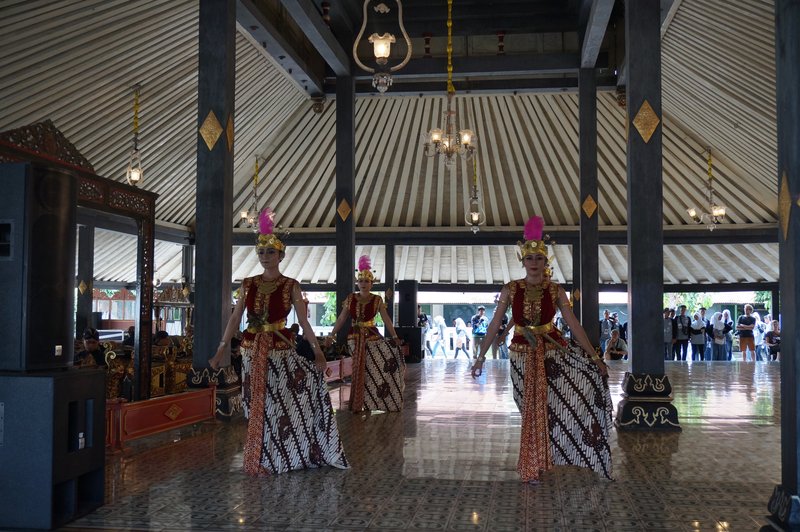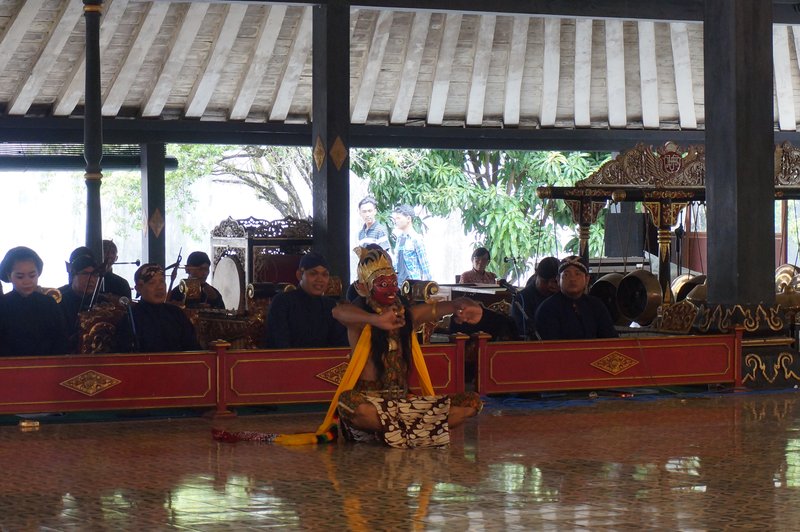 The people are not that annoying as in Bali, with all "shopping shopping", but they like to take a pictures with all the tourists that they meet, so we felt like on the red carpet 😃😃.
Of course, we also rented a scooter for a day (Alban improved his Indonesian Driving Style) to visit some attractions out of the city. We went south to Parangtritis beach. It was on Sunday, so the beach was really crowded, full of Indonesian students and families. The funny part was they don't go for a swim (they were mostly Muslim, so it is not allowed to take any clothes off). After the beach, we drove to the top of the cliff a few km away to enjoy the view.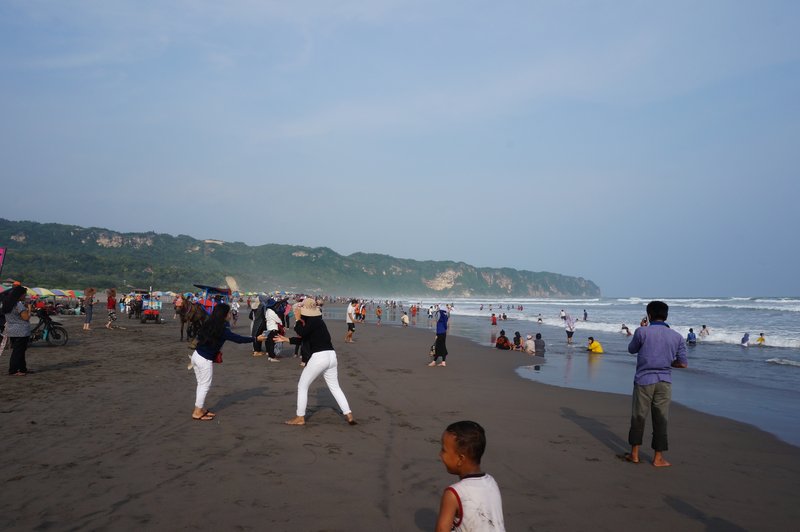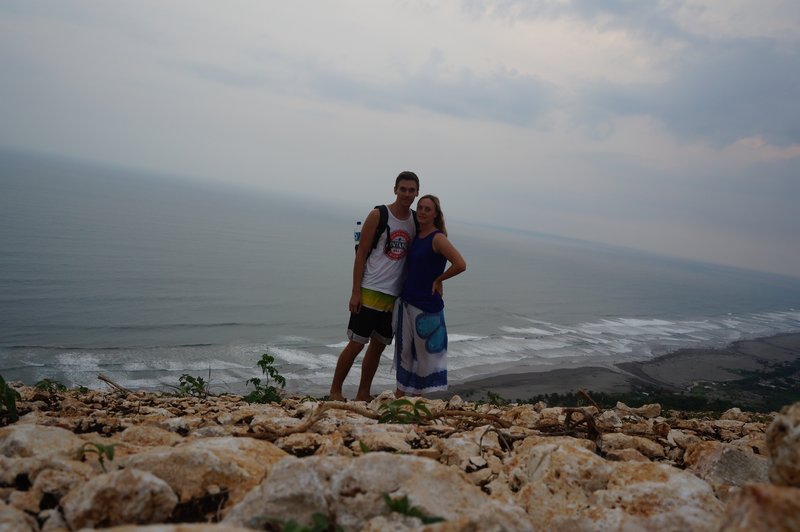 On Monday, we drove more than an hour to see the world's largest buddhist temple - Borobudur. It was definitely worth the drive but you might want to take a bus instead of driving a scooter !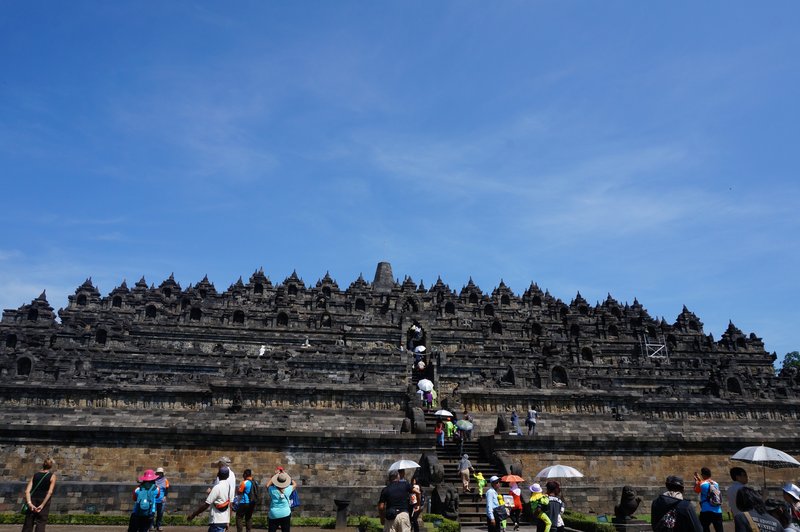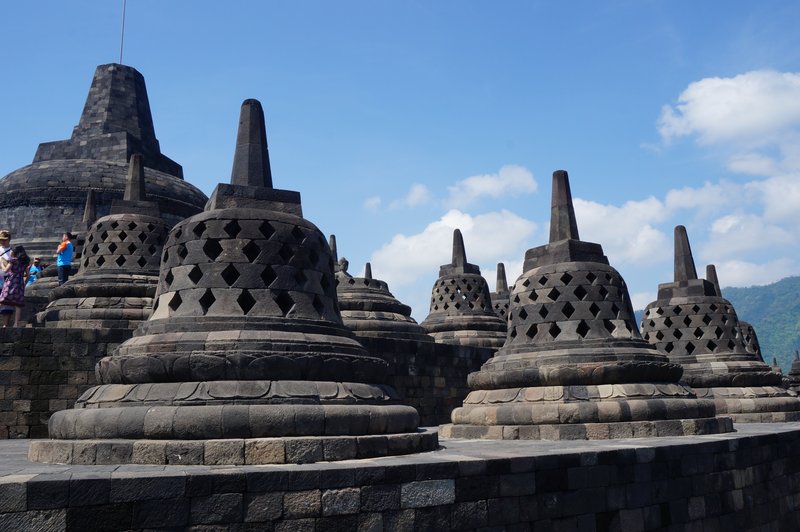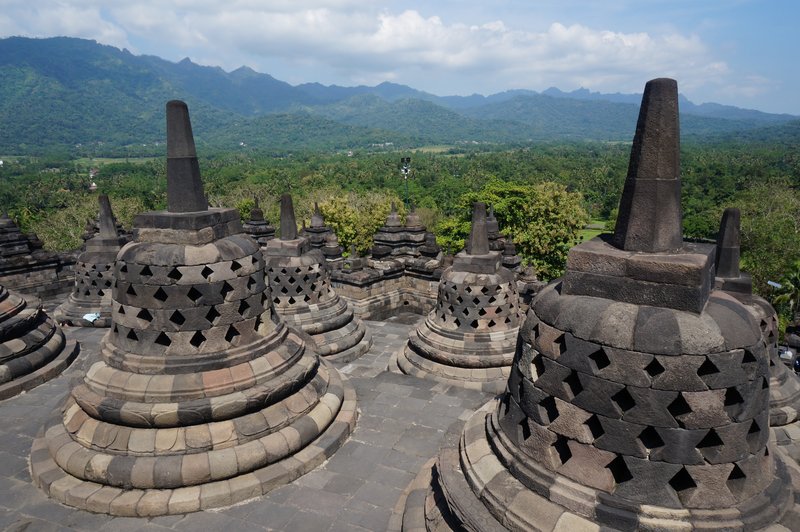 The overall experience of Java was great. It's a must see and you might want to do it prior to Bali. The reason is : tours are cheaper from Java. We met a few guys doing the tour to Mount Bromo from Yogyakarta. Guess what, it's cheaper and you have the accomodations included in the price...
We are now in Kuala Lumpur, enjoying the civilization again !
Cau cau !