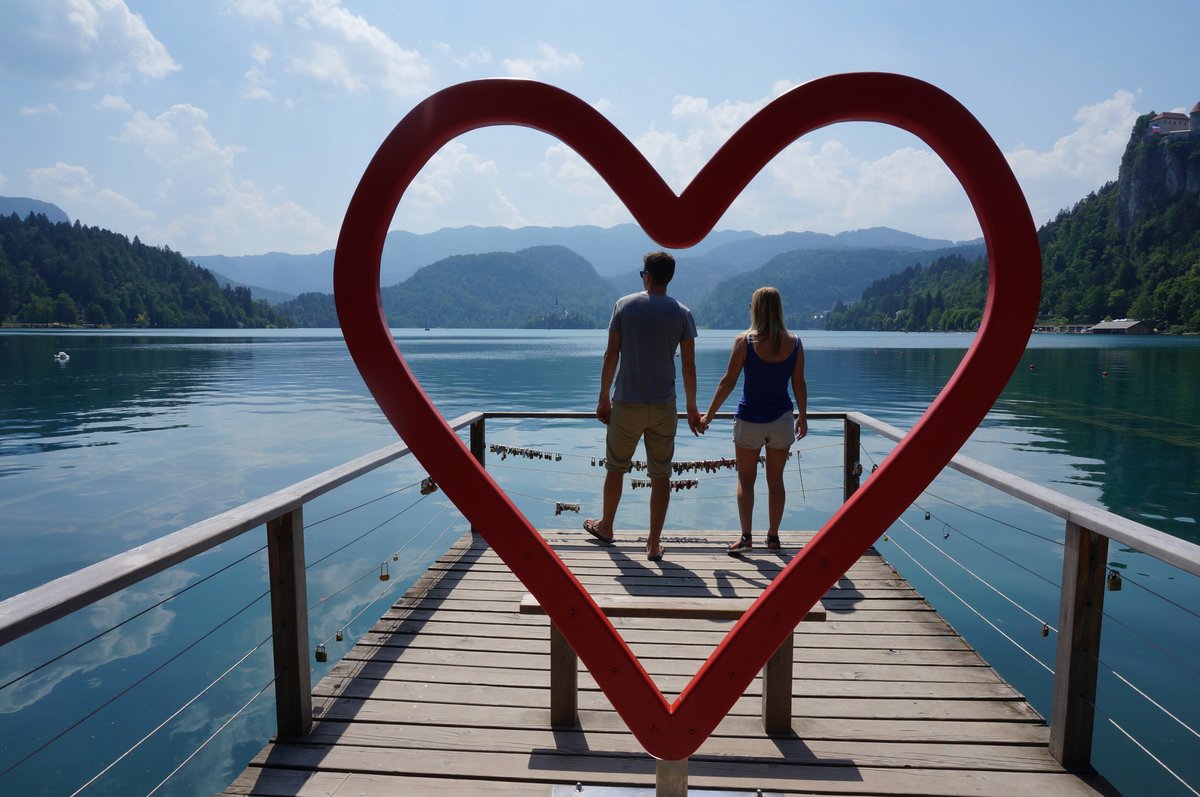 Today, we are gonna show you a bit of Petra Country, Slovenia.
For all our friends who don't know where it is, Here is a map (the country in RED). It is bordered by Italy, Croatia, Hungary and Austria. And yes, we are in Europe Union (since 2004) and have Euros (since 2007)! :)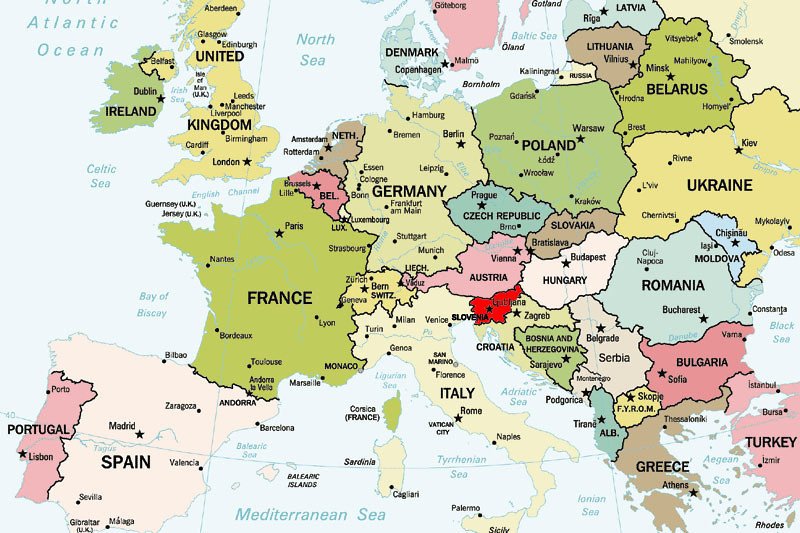 We spent our first weekend in Croatia in Petra parent's apartment and had the chance to be invited for a lunch made of typical Slovene lunch (made by Nadi).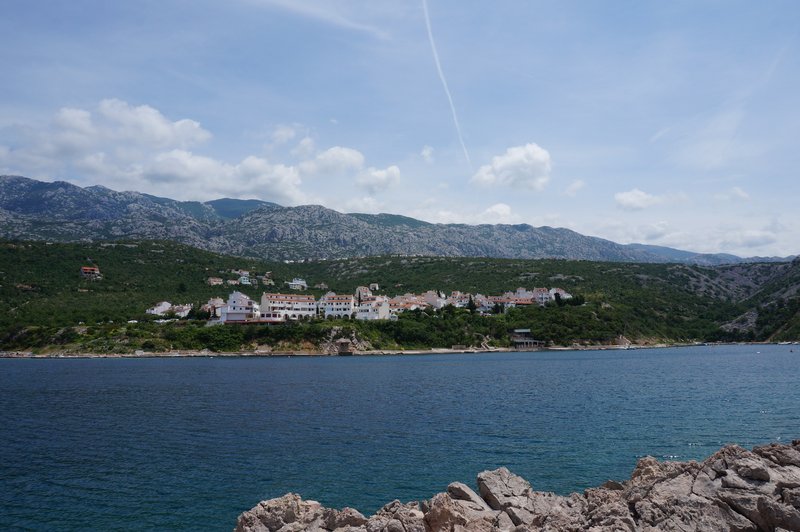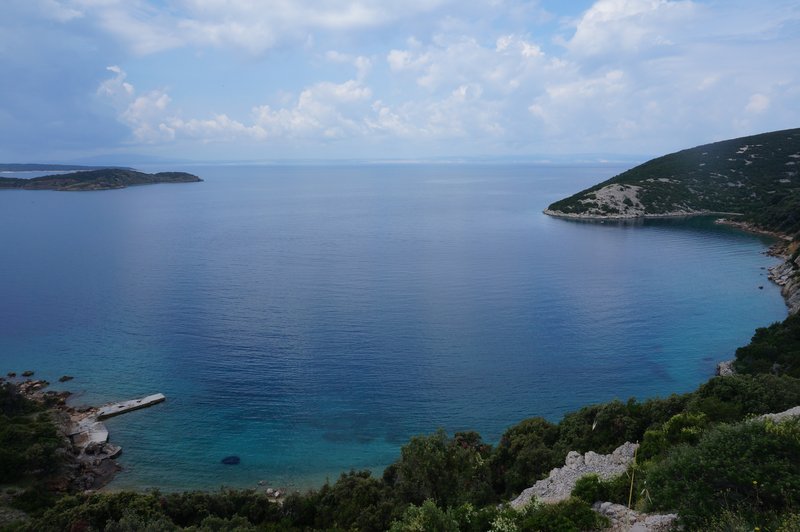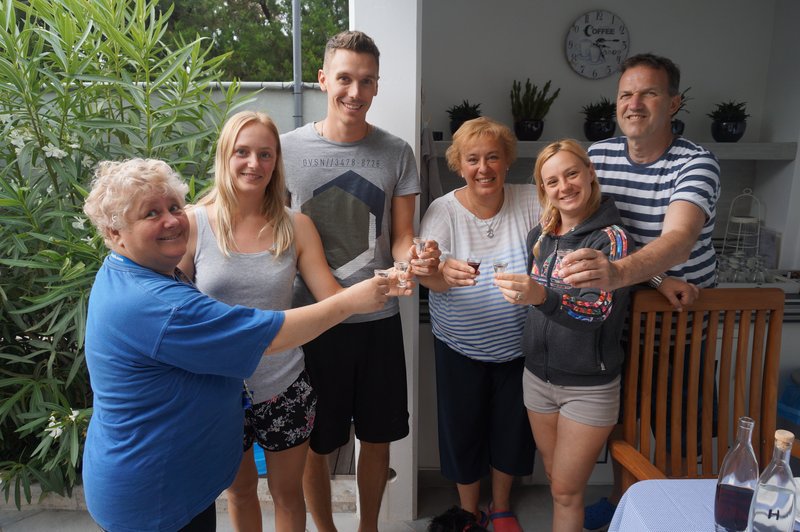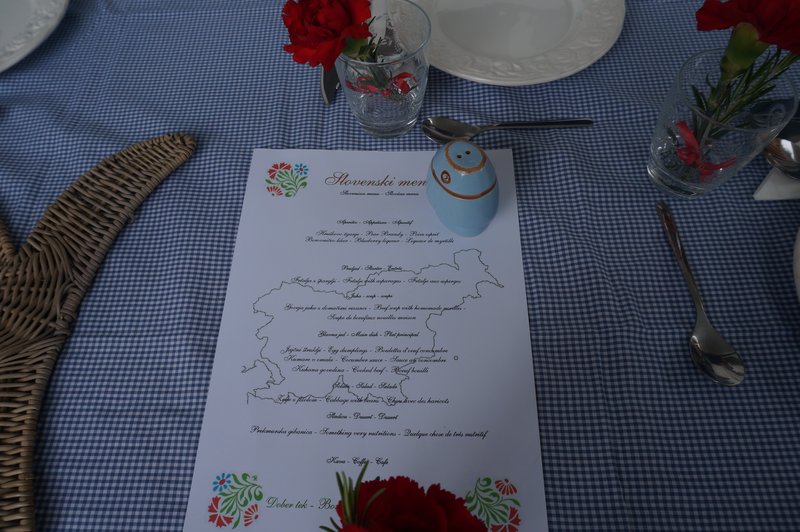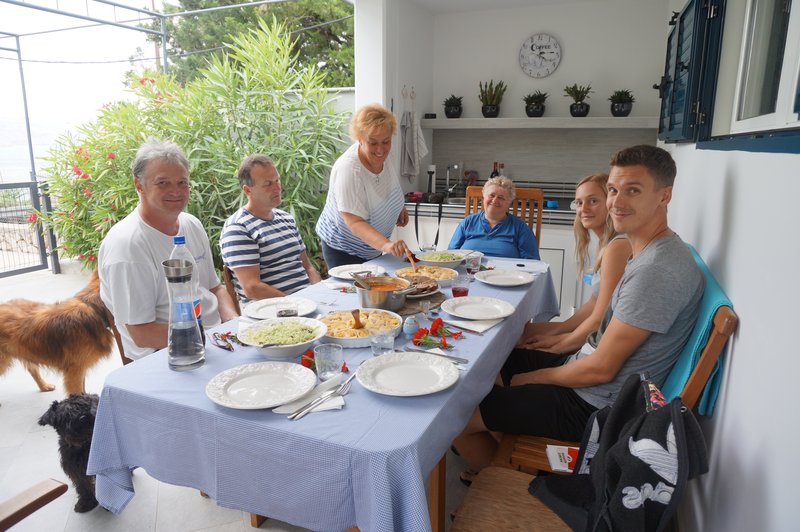 Then, we came back to Ljubljana, Petra's hometown, and started visiting her friends and family. We also walked around the city center for a day or two. You should definitely visit this place. You can have a foretaste of it below.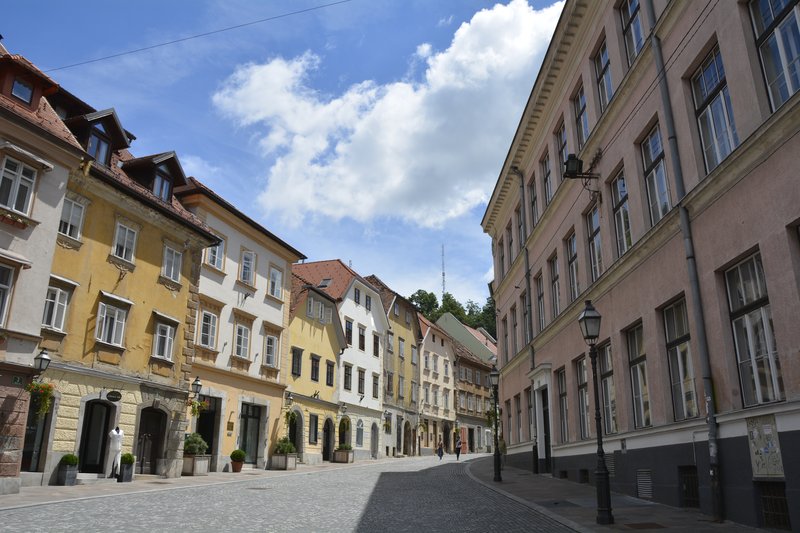 Old town, Gornji trg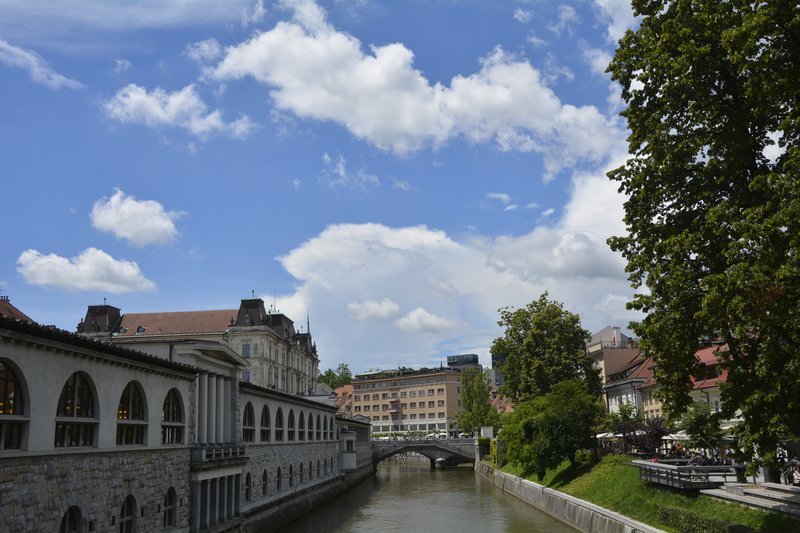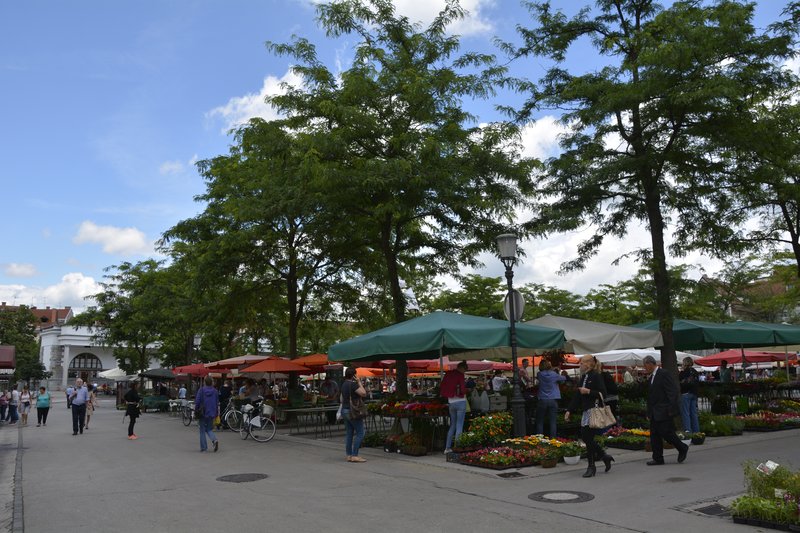 Market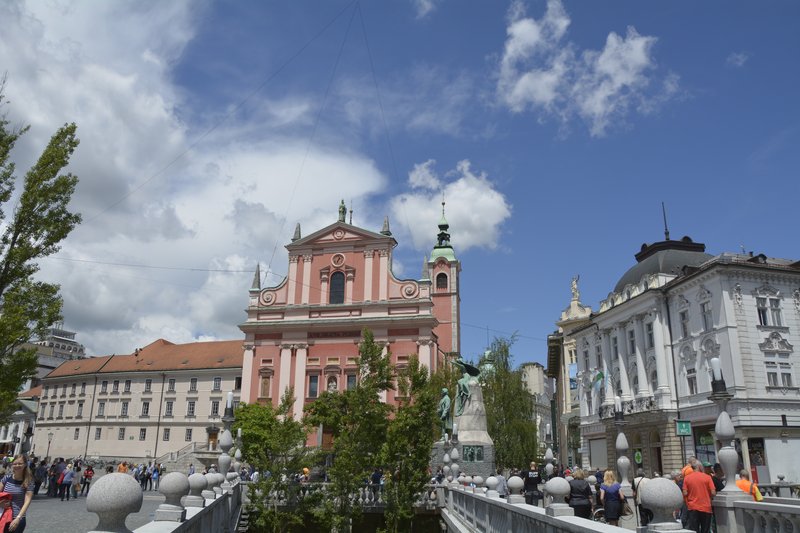 Presernov trg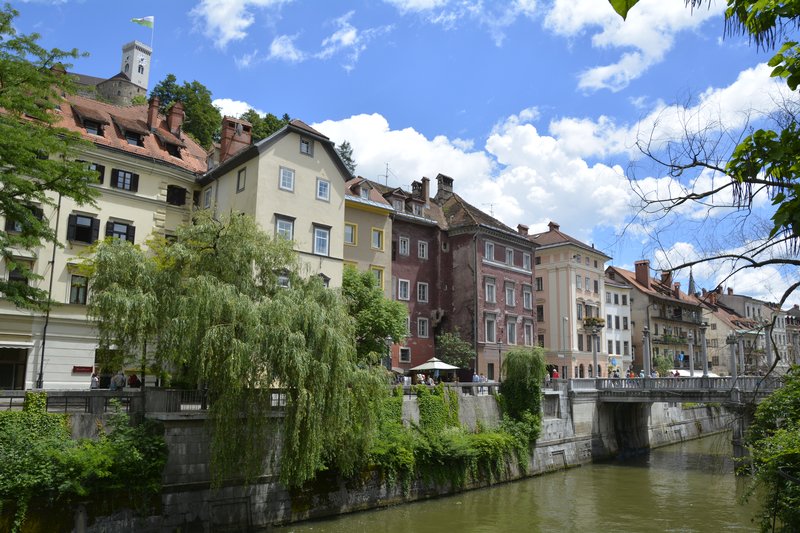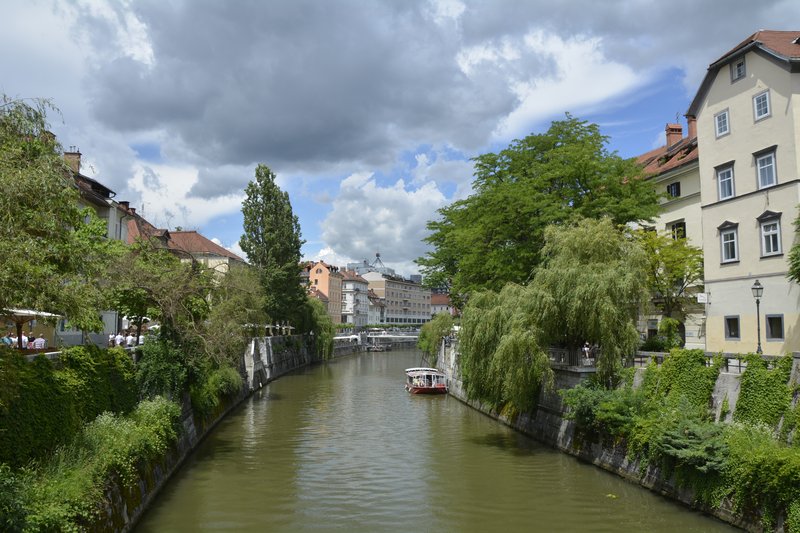 River Ljubljanica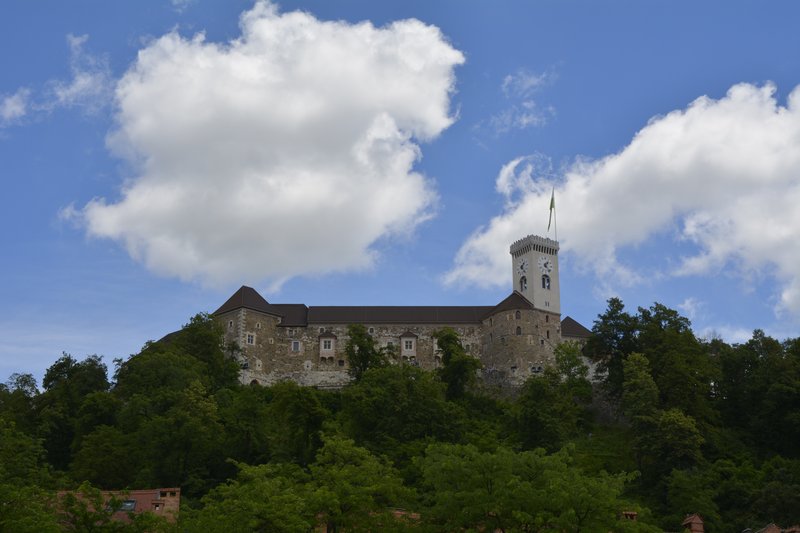 LJubljana castle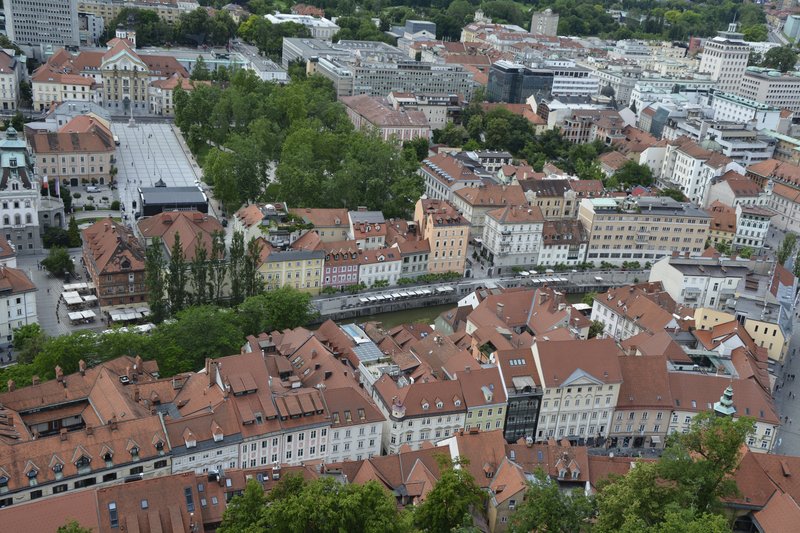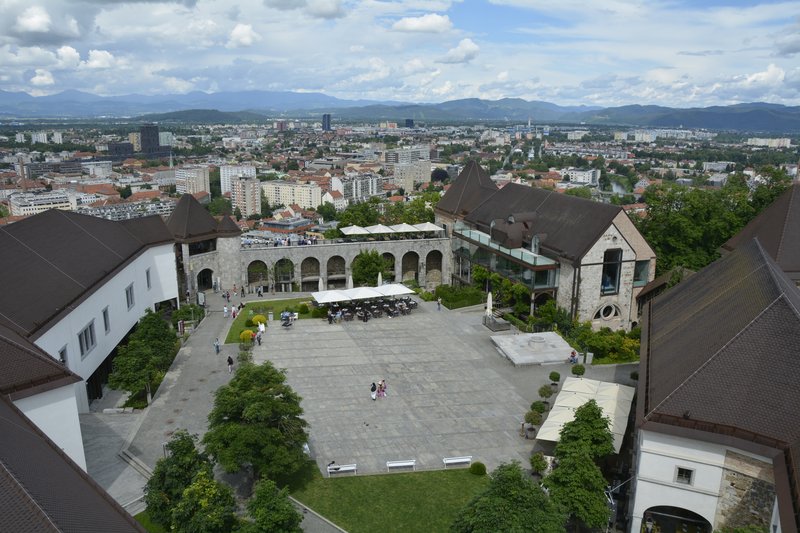 We escaped with a few friends to see the beauty of the huge Slovene seaside (~ 46.6147km). We visited Koper, Piran and also walked along the coast and went swimming (only the braves !). We also had the chance to go to a concert of Famous Slovenian Rock Bands - Siddharta and Big Foot Mama where Alban sneaked in like a French... (I invite you to click on the links and enjoy the Slovenian Language).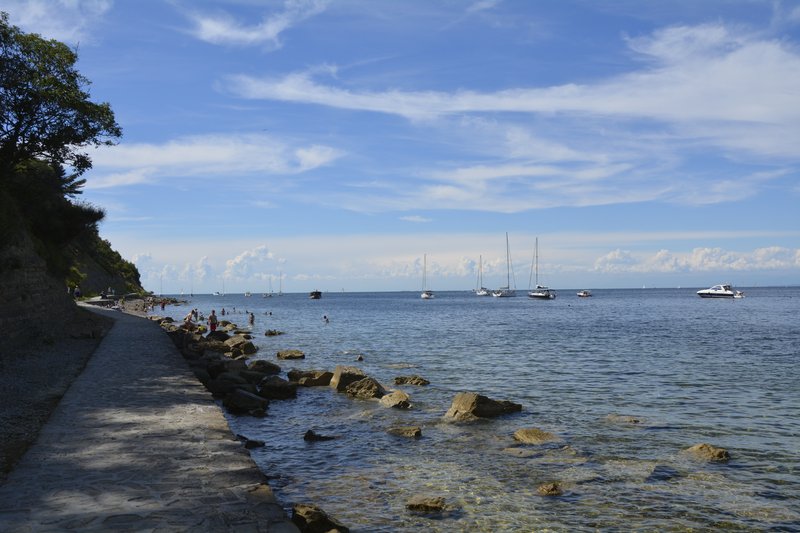 !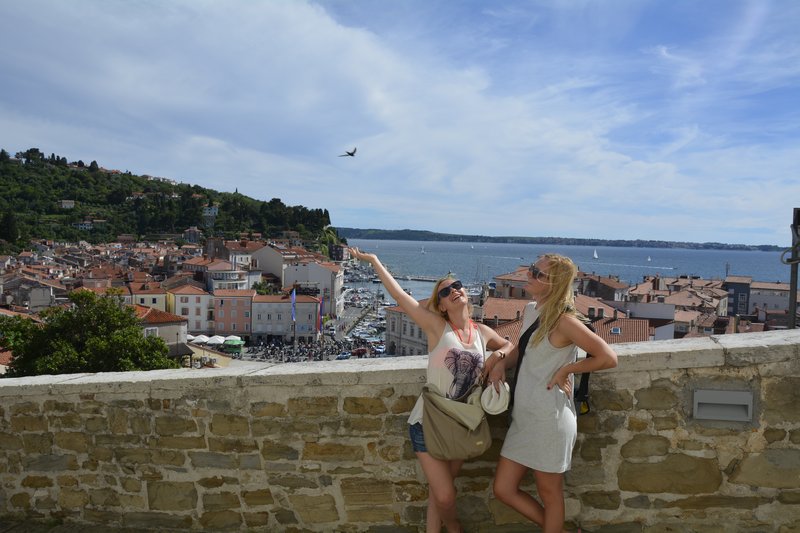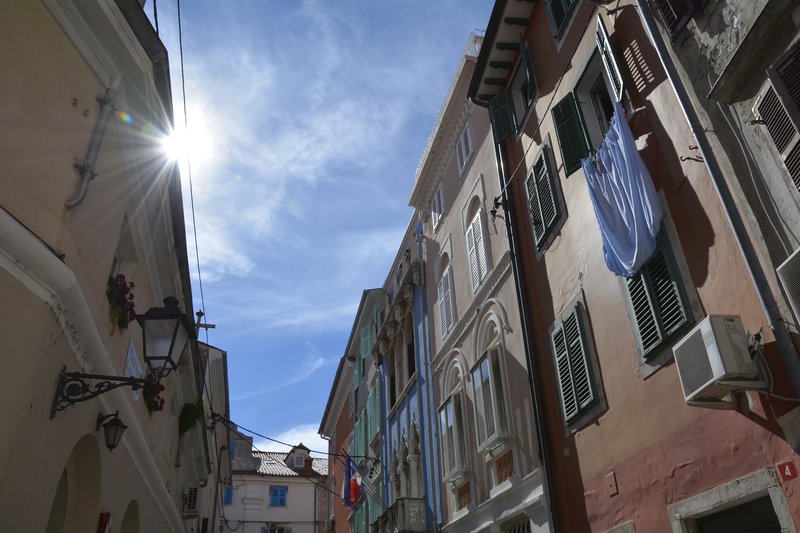 We also went to Italy from Koper because it's close by (~10min away). We saw Trieste, Castle Mira-mare and went also swimming there.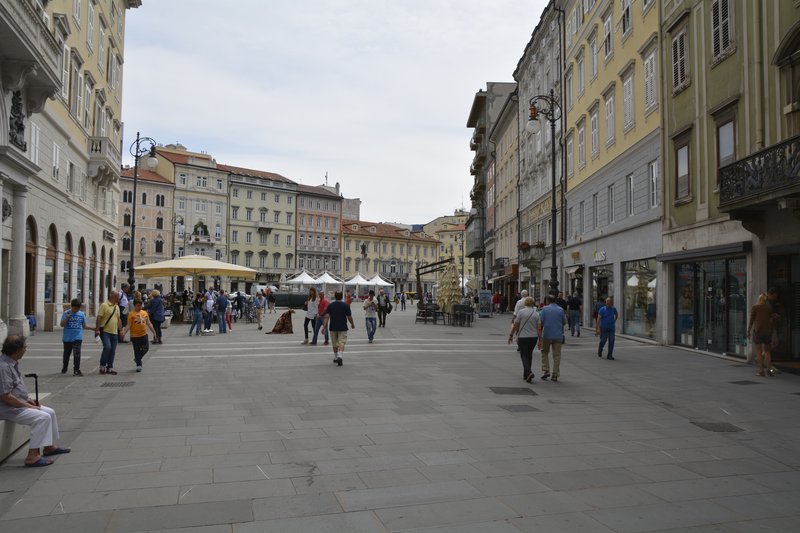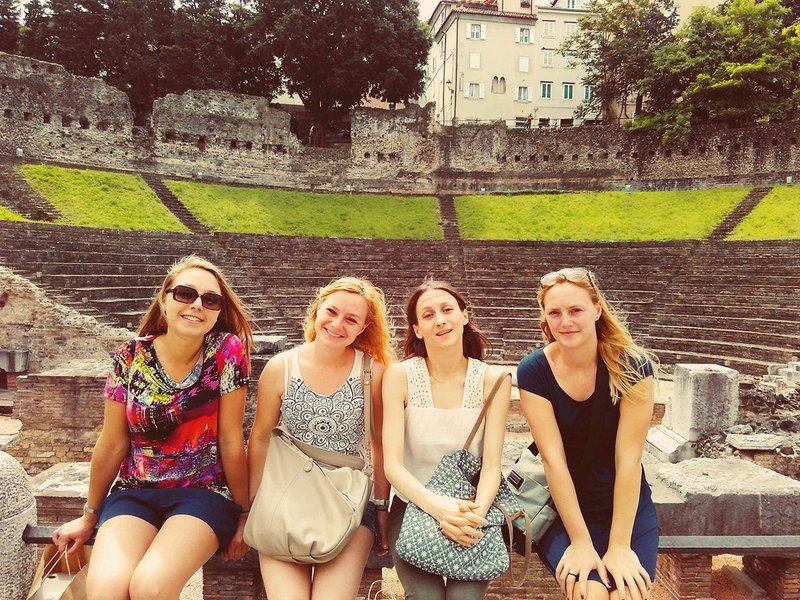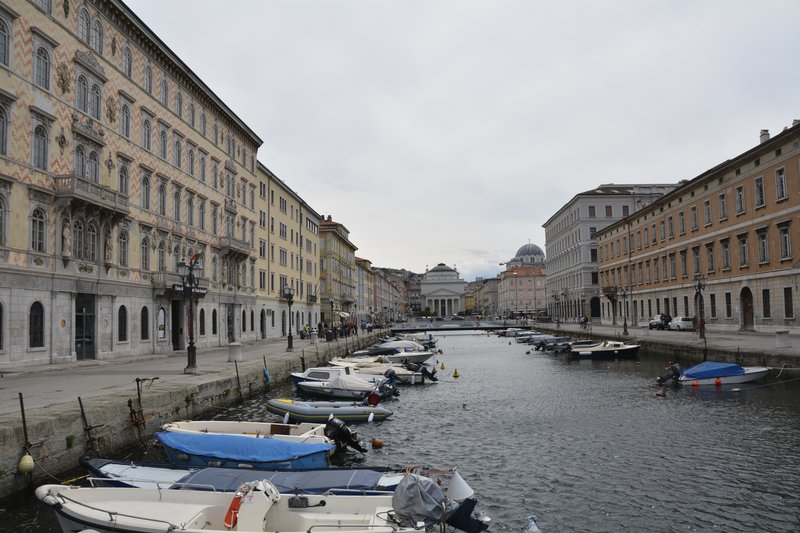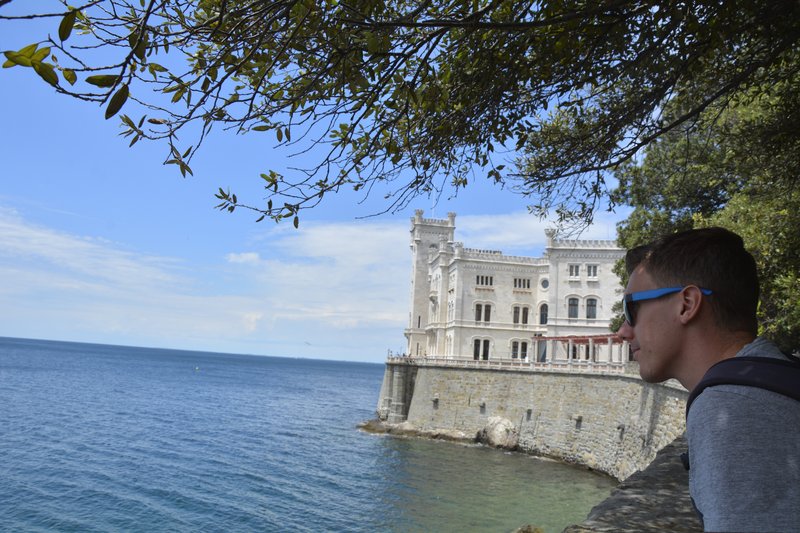 Back to Slovenia, we visited one of the most touristy place in Slovenia just 40min away - Bled (Oui, le bled s'appelle Bled !) with its church built on a small island in the middle of the lake and its Castle on top of the cliff.
If you ever go there, you should try the custard cake specialty, Kremšnita.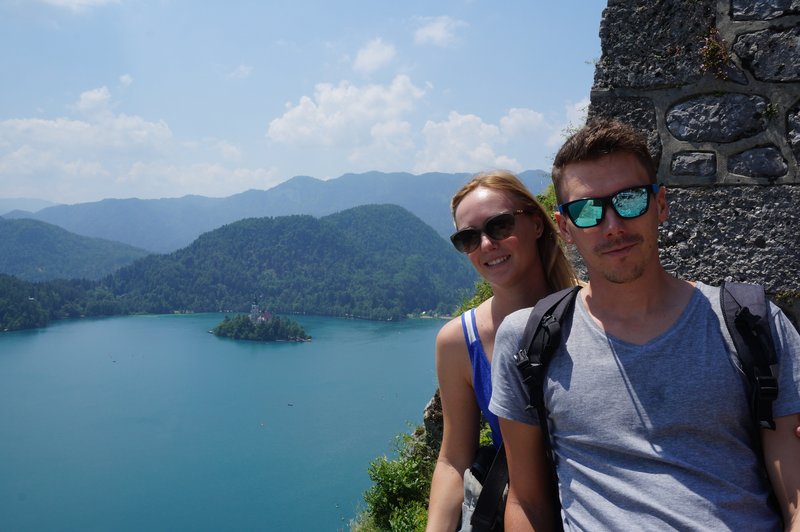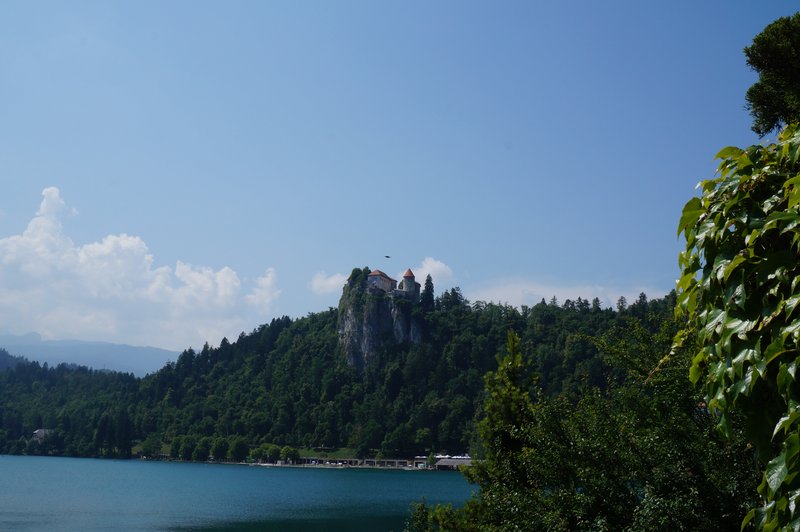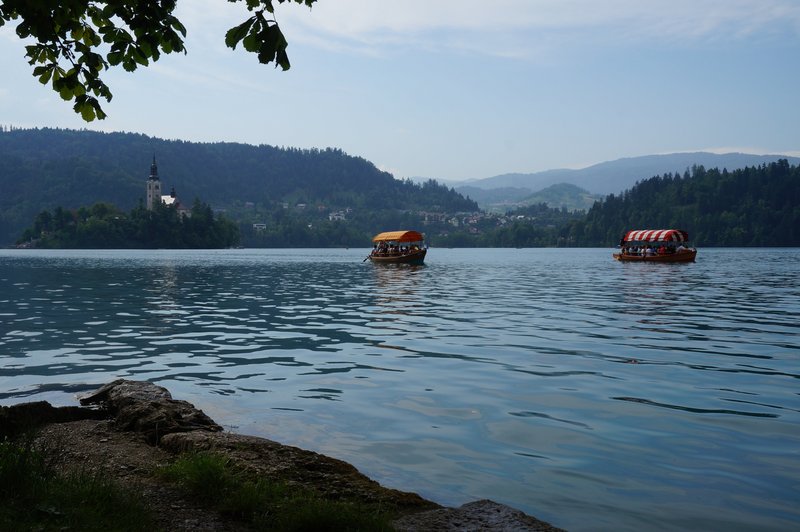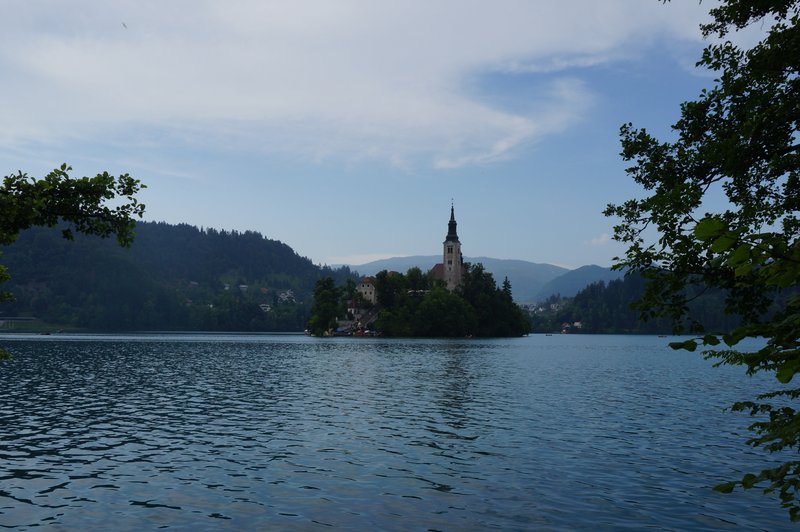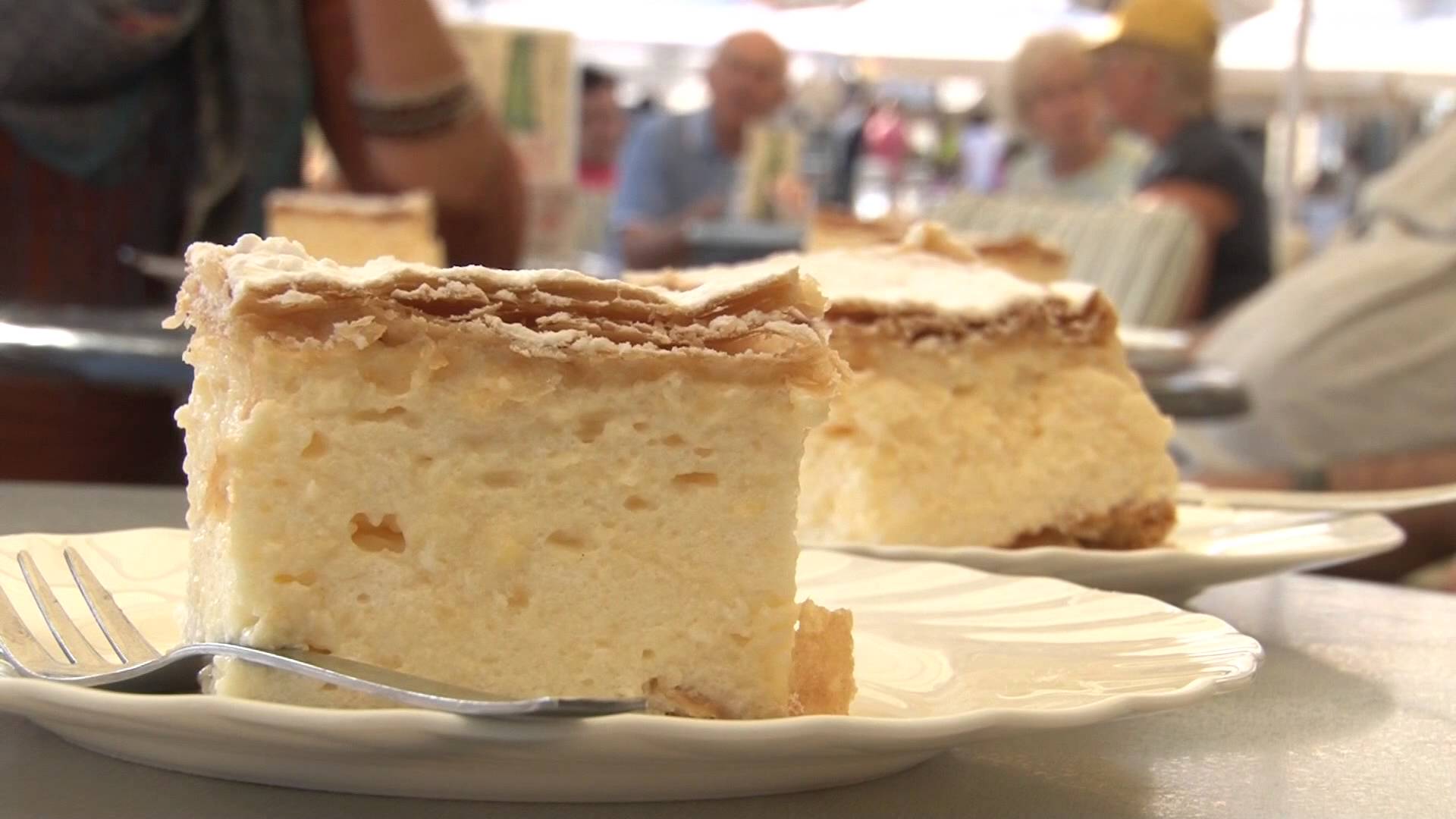 Dober tek (enjoy your meal)
There is still a lot to see, but we were quite exhausted and without a car most of the time. We will do it next time !
Bisous from Limoges, France!