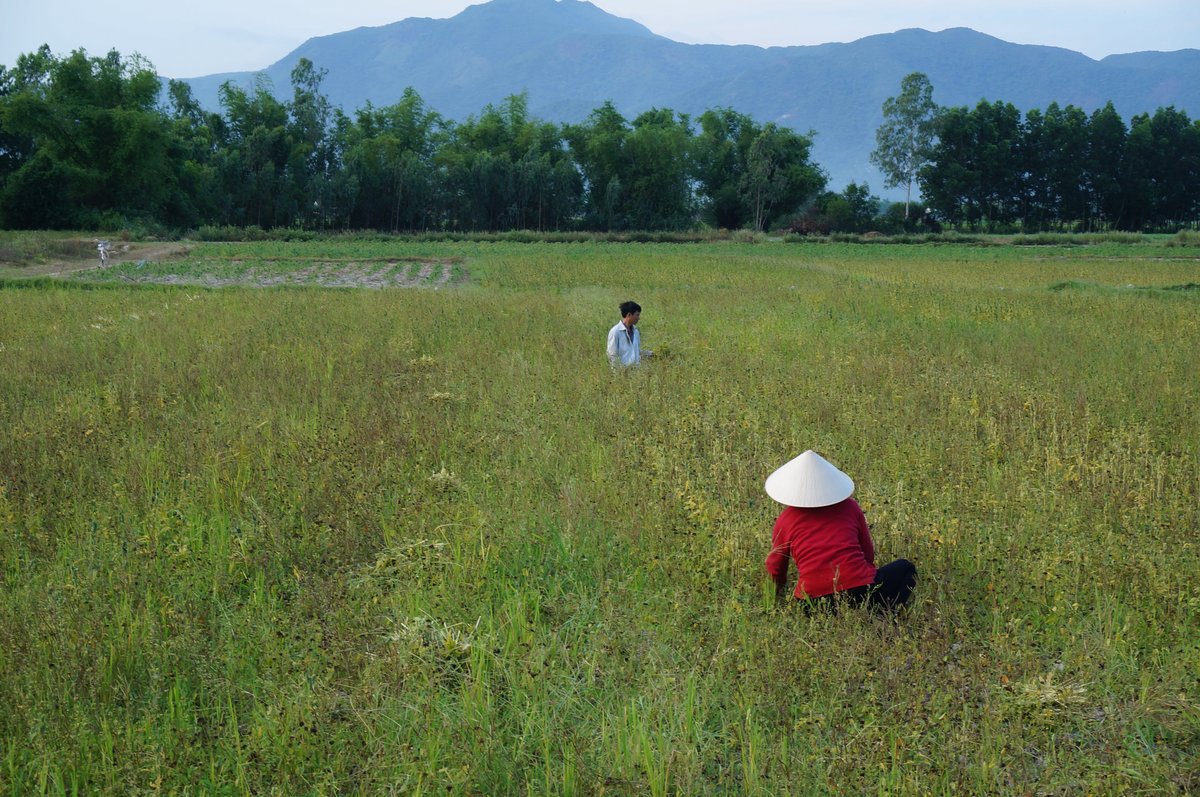 Finally Vietnam!
We landed in Ho Chi Minh City airport the 7th of May. After spending 2 hours sorting out our visas, we finally came out and took Uber to go to our Airbnb for 2 nights between district 1 and 5.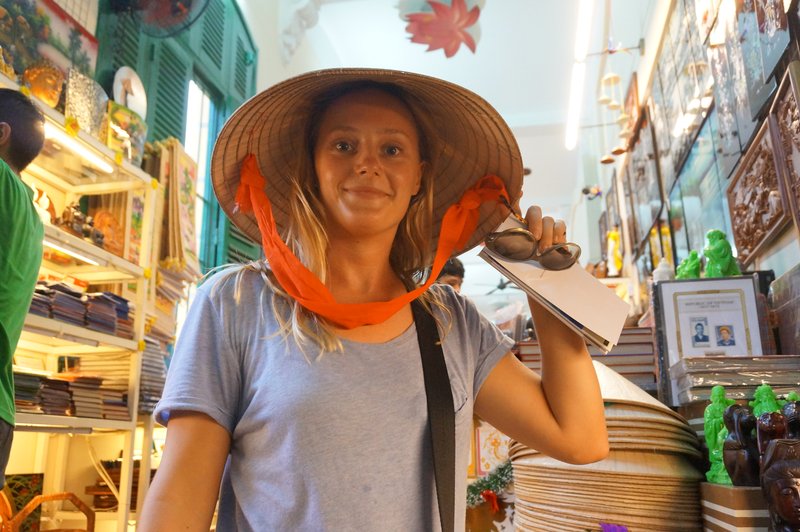 Ho Chi Minh / Saigon
Saigon is the biggest city and the business center of Vietnam (capital is Hanoi). We arrived at 5pm, dropped our backpacks and went out to have dinner. We ended up eating a noodle soup with meatballs. It was a great introduction to Vietnam food.
We decided to spend our first day walking around the district 1. Some students stopped us after 10 min near Cong Vien 23 Thang Park to ask us questions and to talk about Vietnam (they basically talk to tourists to improve their english). It was really nice talking and we spent almost an hour with them.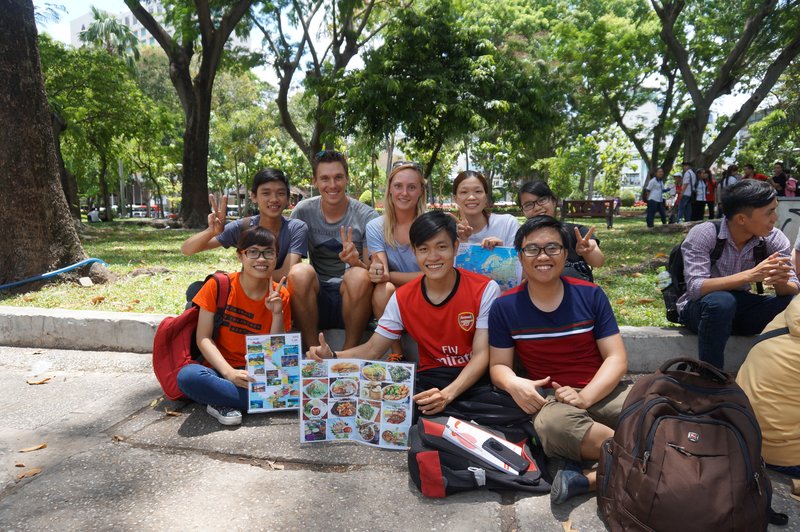 Then, we kept visiting HCMC and saw the following :
Ben Thanh market ...like all the other markets that we have seen. Full of clothes, souvenirs and food.


Reunification Palace, the palace was the home and workplace of the president of south Vietnam during the Vietnam war.


The Central Post Office



Notre Dame Cathedral


The War Remnants Museum, where we spent most of the day. It's a must visit. You will learn a lot about the war in Vietnam and you might end up a bit sad at the end of the day (some pictures are hardcore)..


Cu Chi Tunnels
Next day, we went on a half day tour (with NKTravel) company to Cu Chi Tunnels. The tour was nice and the guide awesome. He was knowledgeable, funny and was speaking English correctly.
We stopped on the way to a Handicrafts factory, the classic stop where you can buy crafts.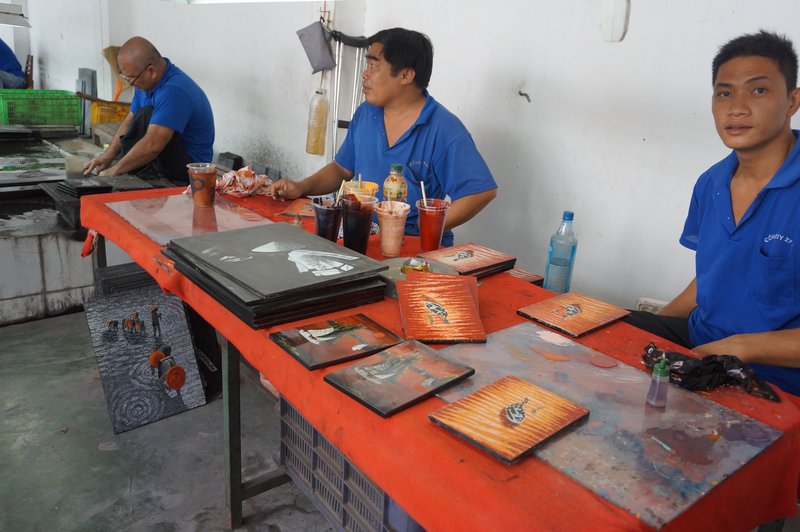 You don't have to buy but it's hard not to when you just visited the War Remnants Museum. FYI, you can find what they sell everywhere in Vietnam (probably for a better price).
The visit of the Tunnels was interesting and funny. It's a Western replica of the real tunnels so you can fit in and walk or crawl underground.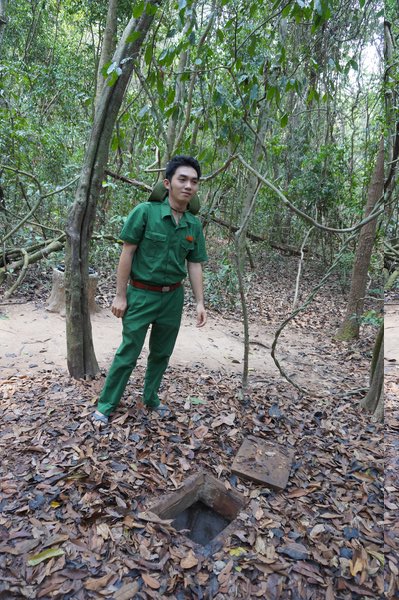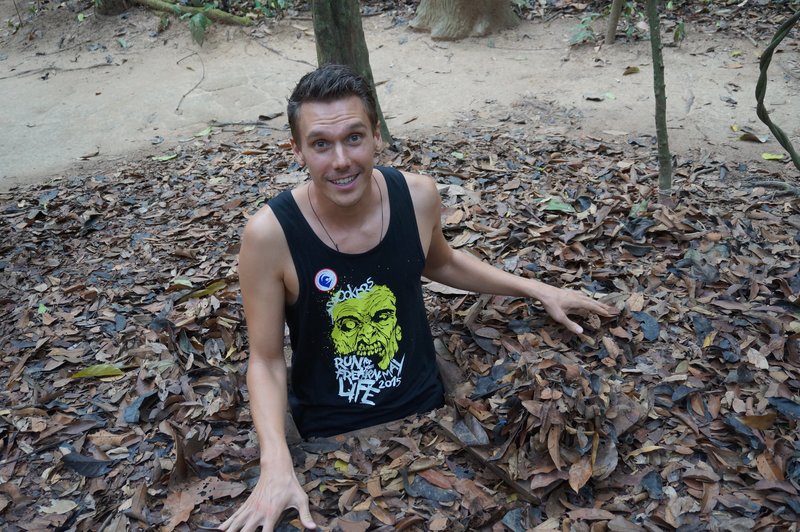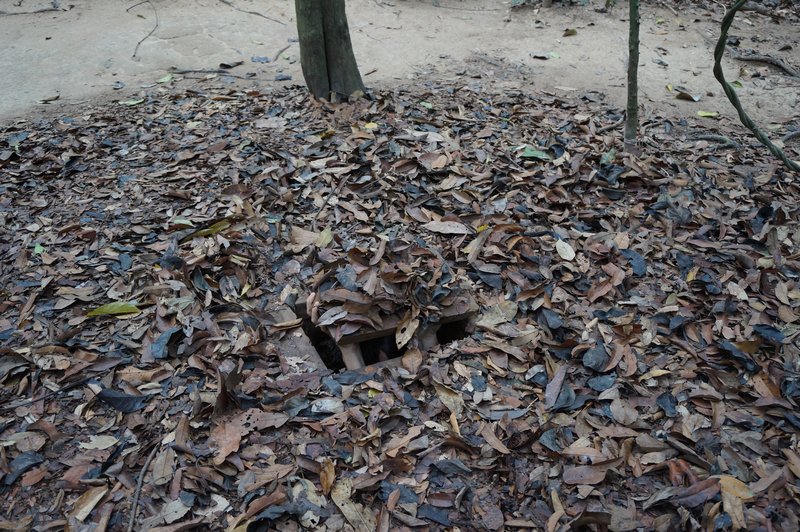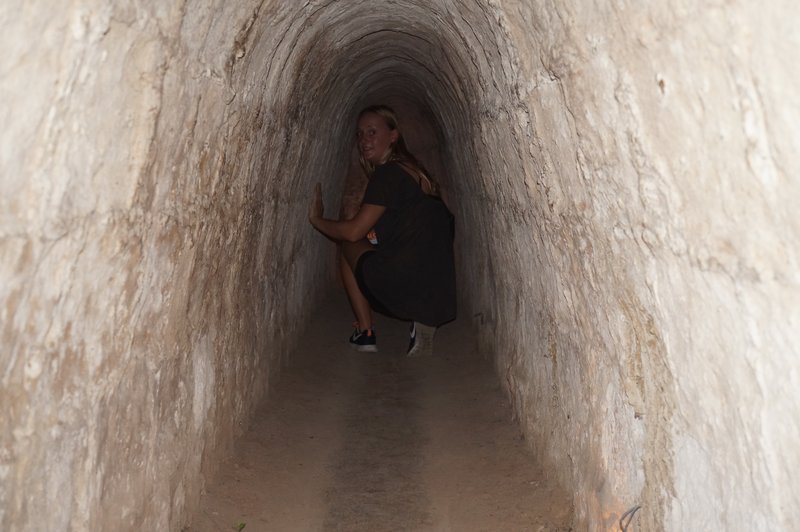 Mekong Delta
The next 2 days were spent on a trip to the Mekong Delta. We were in a group of ~ 30 people, they first drove us by bus to a Honey Farm. We spent 30 minutes there drinking tea with honey while a band was playing Vietnamese music.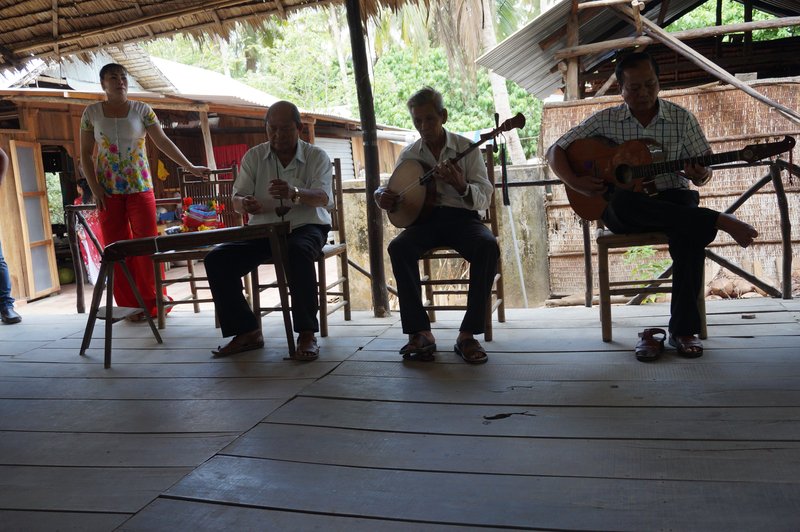 Then, we walk through the neighbourhood and embarked into small wooden boats (4 people) and drifted to a coconut candy factory.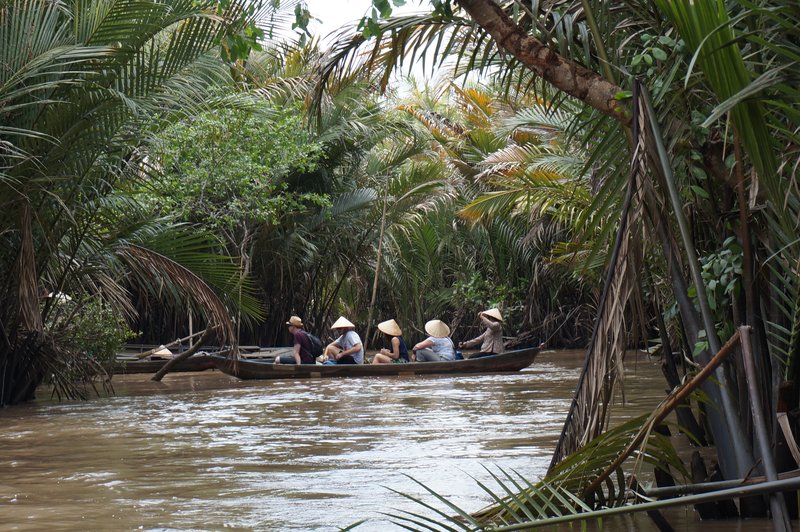 The candies were yummy and we were also able to try some coconut Whisky !
Then, back to the river on a bigger boat to have lunch at a restaurant 20 minutes away from the factory before coming back to bus to our final destination, Cai Be, where we spent one night in a homestay (only 6 of us). We learned a lot of things there like how to fit 6 people + driver and 10 backpacks in a 8 seaters :). We choose the bungalow to spend the night and thought it was a terrible mistake when we entered inside :).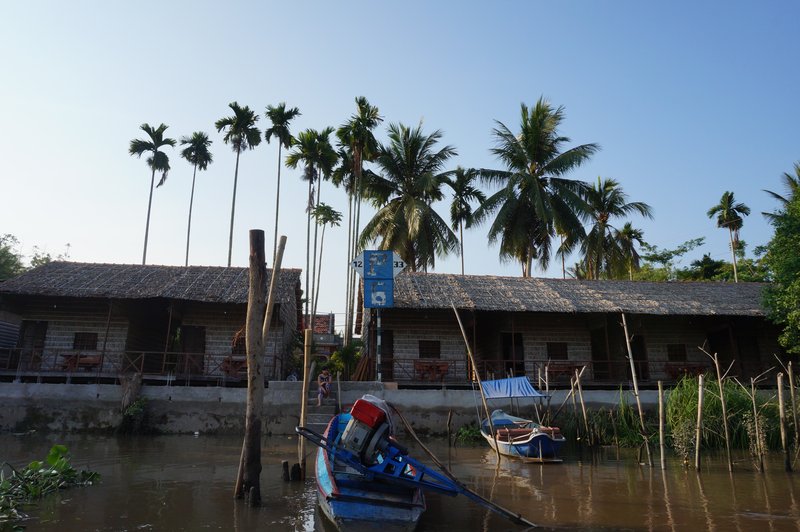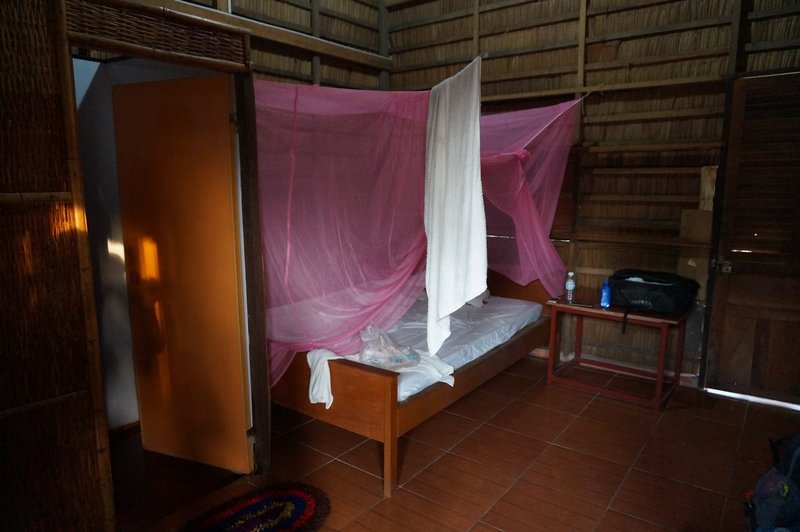 The homestay was not really authentic but we had a lot of fun preparing spring rolls and talking with the other travelers. We also tried happy water (rice alcohol) for the first time in quantity (around 1 euros for half a liter I would say).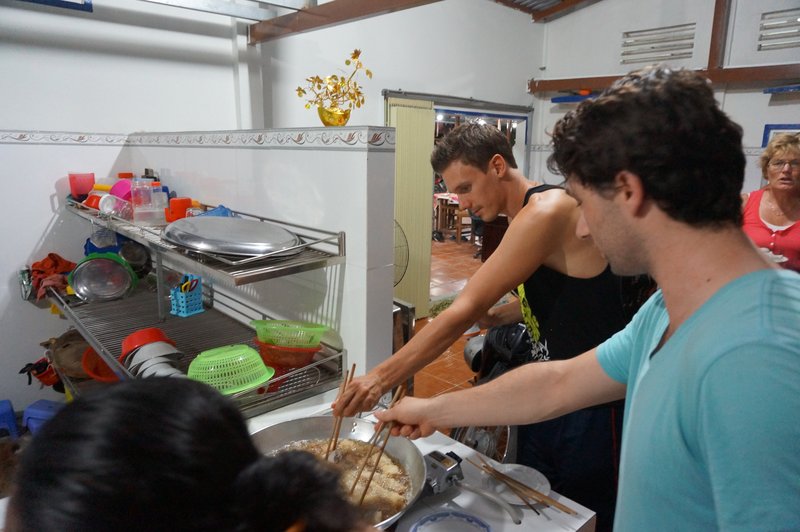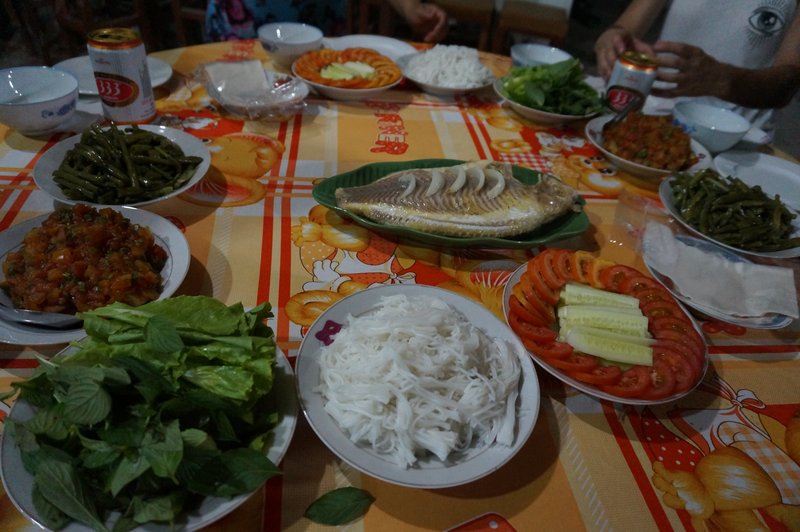 We finally went to the floating market the next day were you can see small wooden boats buying fruits or vegetables to bigger boats. It was nice to see that, but way too touristy.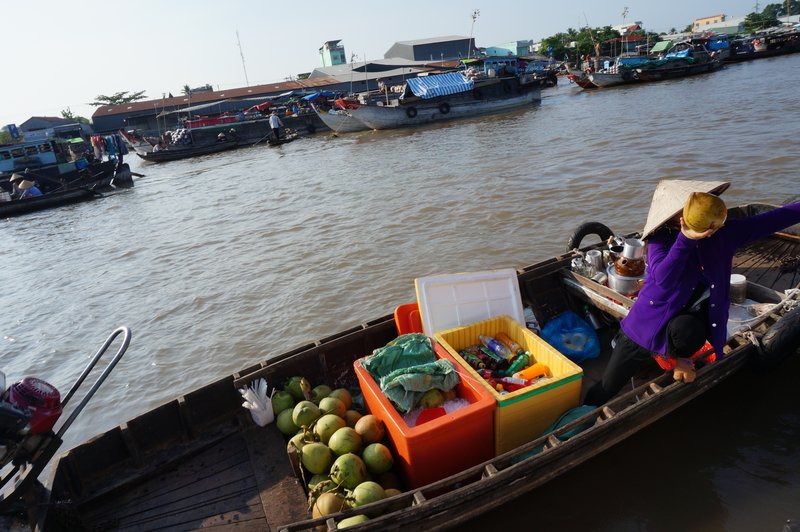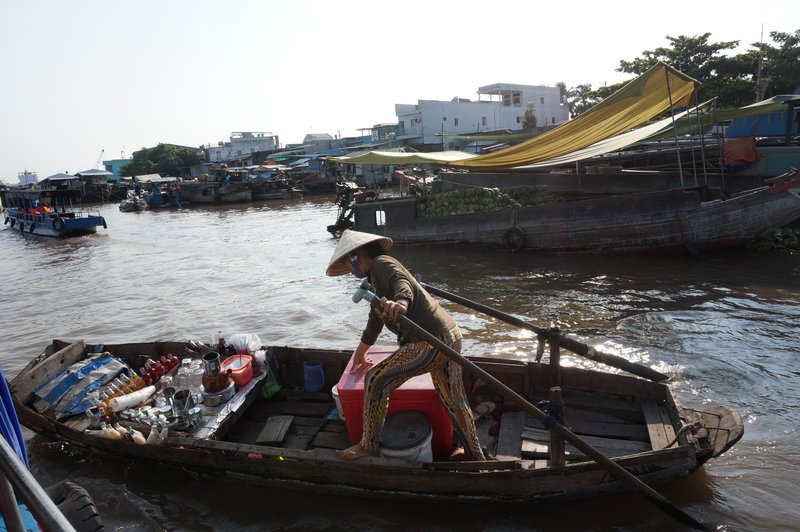 We went back to the bus and made to stop on the way back to Ho Chi Minh. The first one was at a rice noodles factory where we discovered the process of making those noodles and we also went on bikes around different canals for about an hour.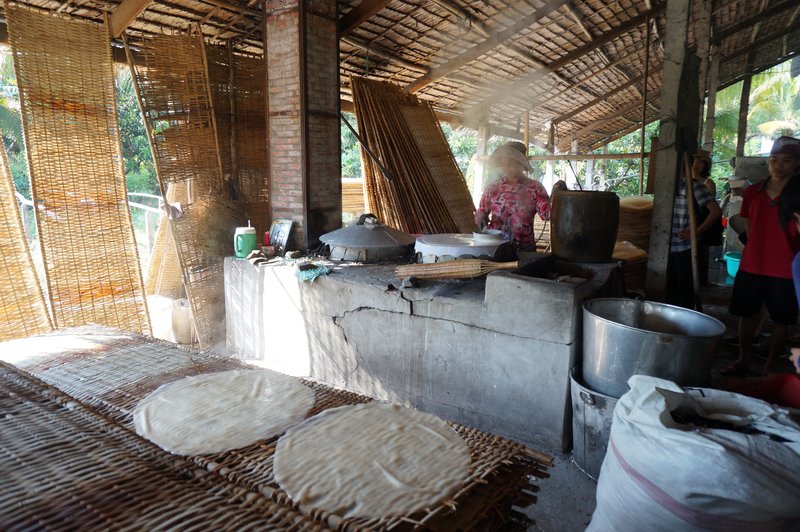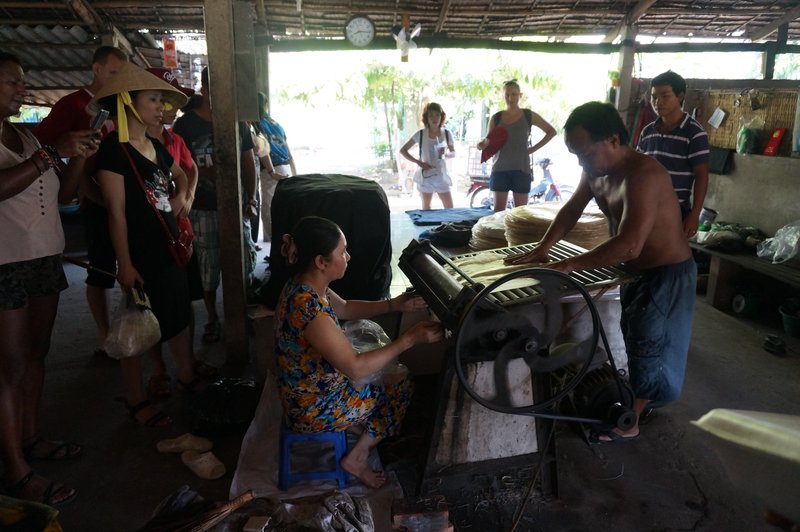 Mekong Delta is a must see but you should do it on your own if you have enough time.
Da Lat
We reached Da Lat by sleeping bus. The city described as romantic by the Vietnamese was a breeze for us with its tempered weather and its french influence (they have a Eiffel tower replica).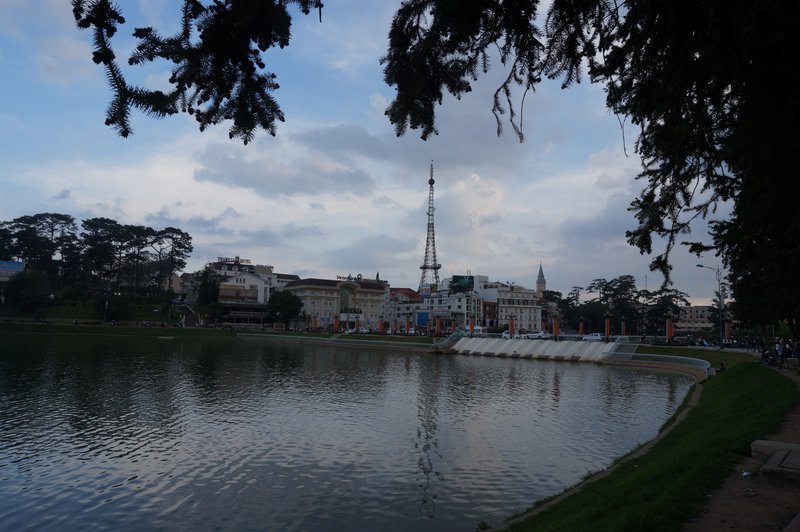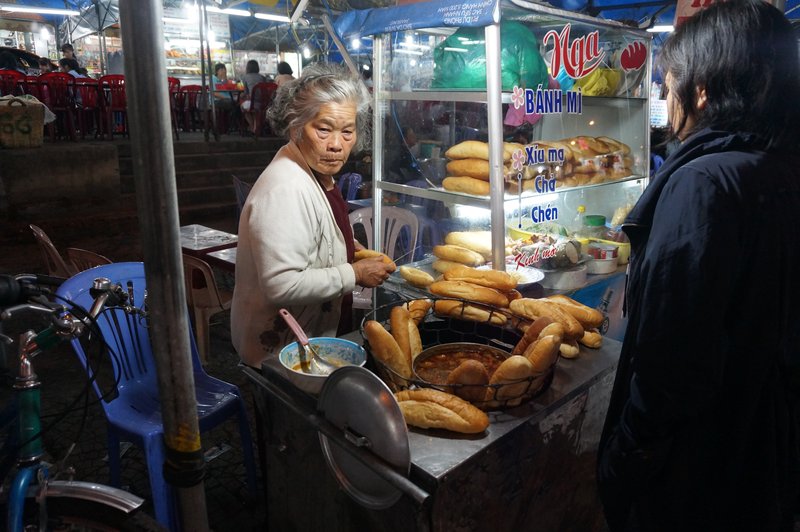 We spent 3 nights there chilling around the city, visiting the crazy house, the summer palace, the market and walking around the streets.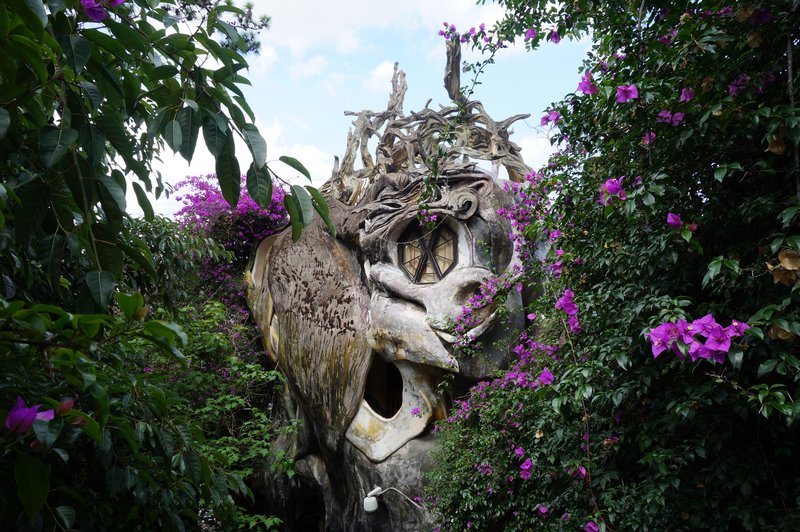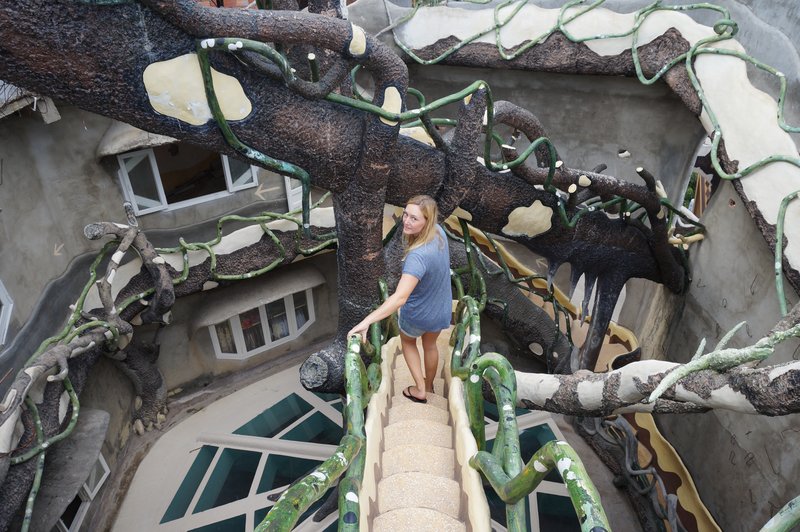 We tried some new local food on the street (crepes with eggs, vegetables and shrimps) and went to a restaurant with only one dish were you prepare your own spring rolls with barbecue pork and salad. We also visited some pastries along the days to fill our empty stomachs :).
We also went Canyoning for a day. It was great fun and adrenaline ! :)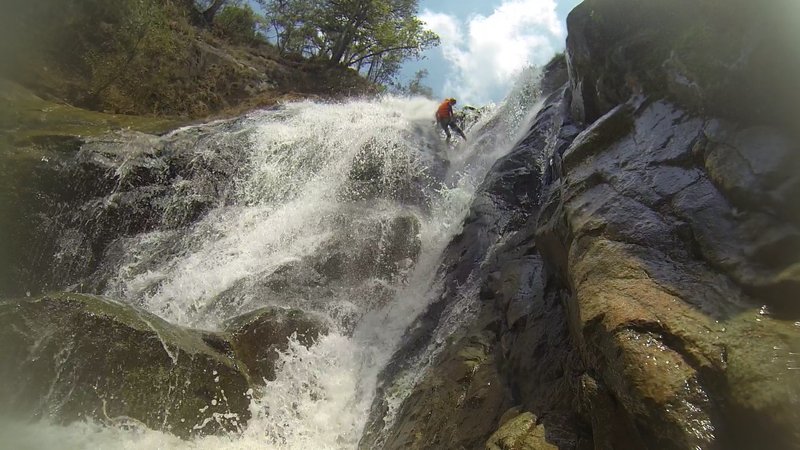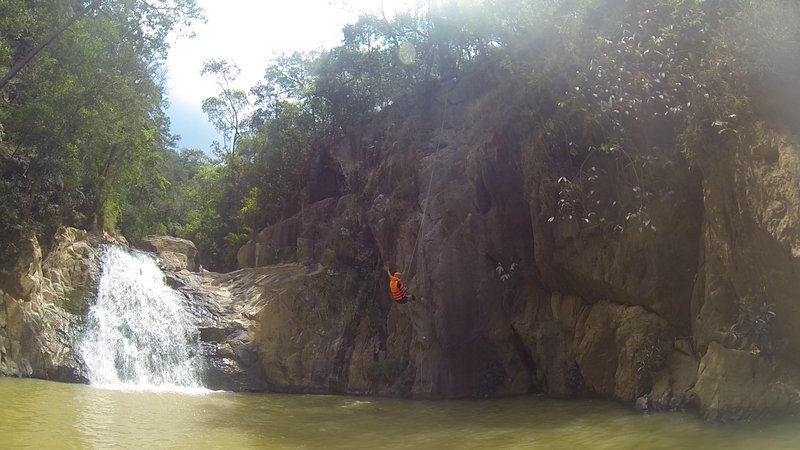 It was a relaxing break away from the tropical weather.
Nha Trang
Nha Trang is a coastal city in the south east of Vietnam. The city has nothing special and it was not worth the stop for us. However, you can go diving and there is a nice beach and probably some stuff to do around. It was just not a good choice for us and we were not interested in it after Bali.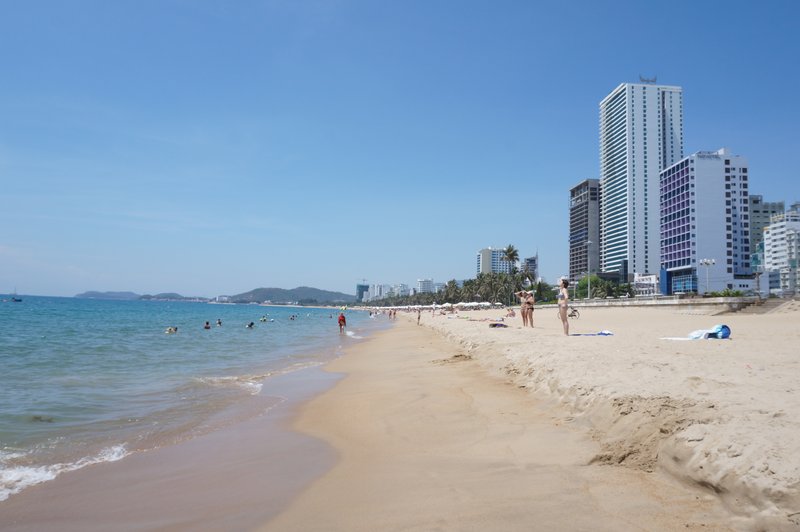 That is all for south Vietnam, next article is coming soon!
We just have 10 days left to explore the beauty of North Vietnam before heading back to Europe.
Have a lovely day!