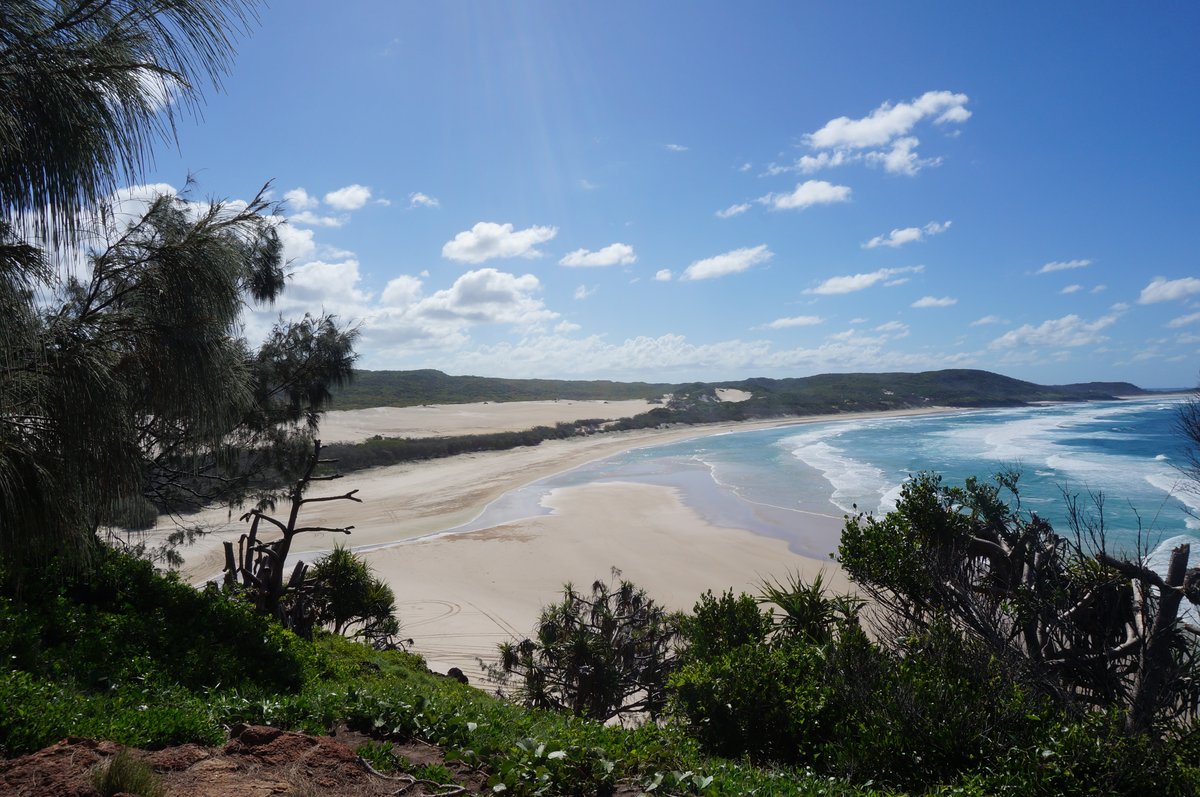 Last week, we spent a day in the world's largest sand island - Fraser Island.
We had the choice to do the tour by bus with a big group or 4WD car with a small group. We choose the small group and booked a tour with a company called Unique Fraser Island. This tour was also going further North on Fraser Island.
First stop was stunning, lake McKenzie ...hidden into the rainforest. The particularity of this lake is it only contains rainwater.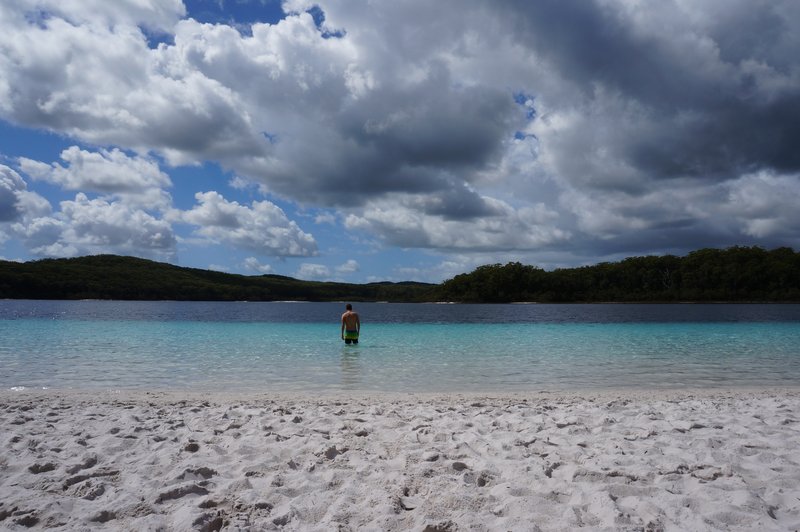 Then, we went out of the rainforest and drove on the 75miles beach which is the perfect spot to swim with Tiger sharks and die ! We had few stops on the way :
The colored sand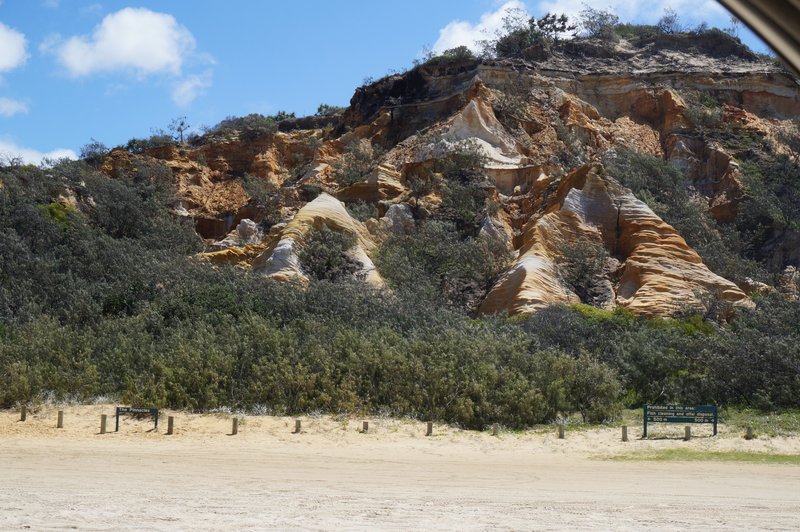 The Maheno shipwreck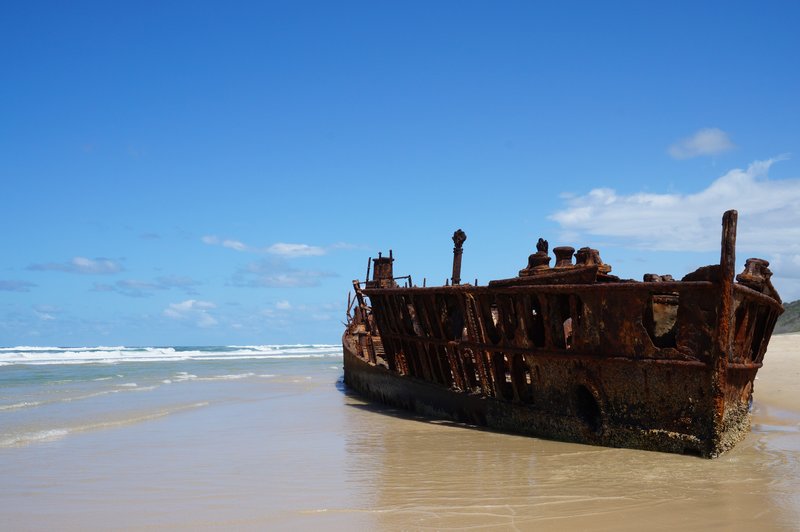 It was only safe to swim in this "pool" between the rocks.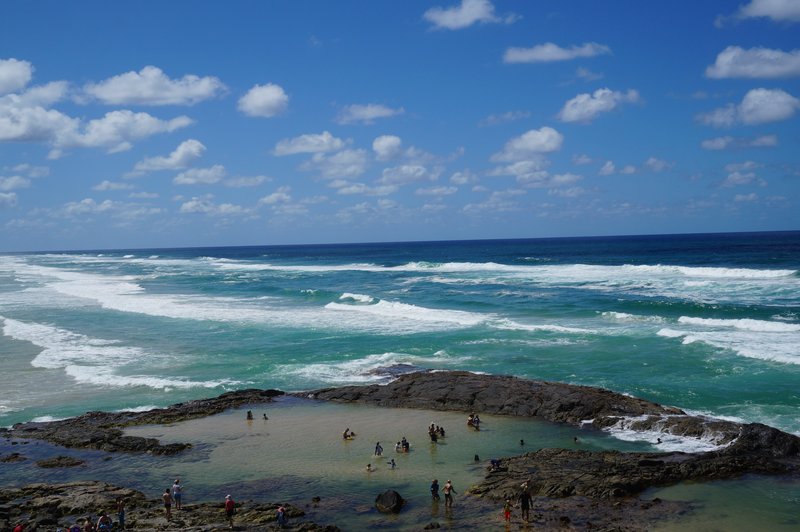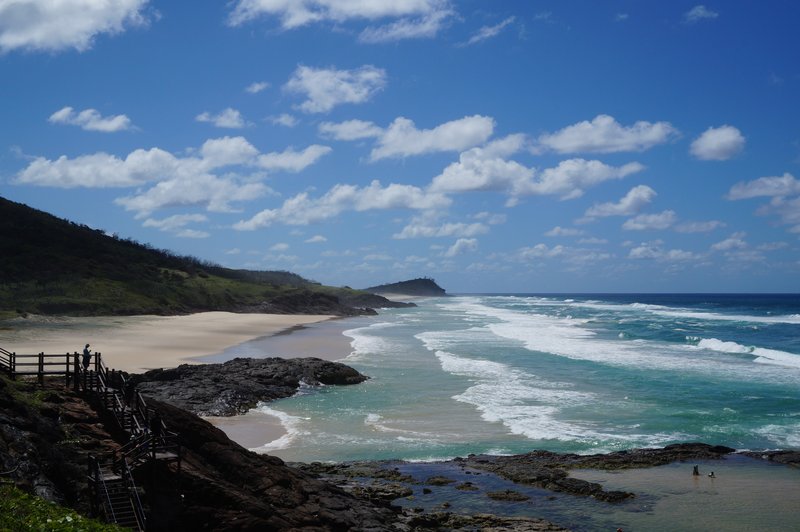 On the way back, we made a stop at a lookout point and later at a river flowing towards the ocean.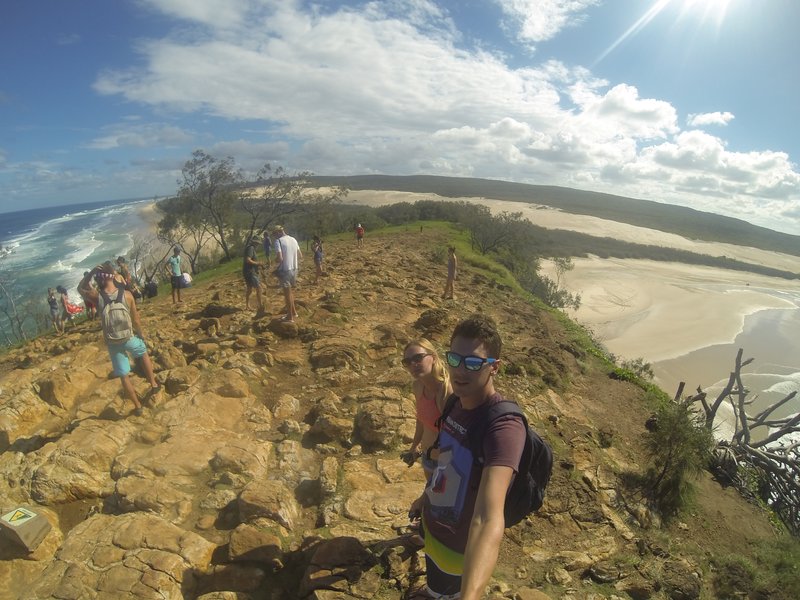 It was a nice day, they served a lot of food (Alban was happy !). We enjoyed most of the day even though it was crowded in a few spots...