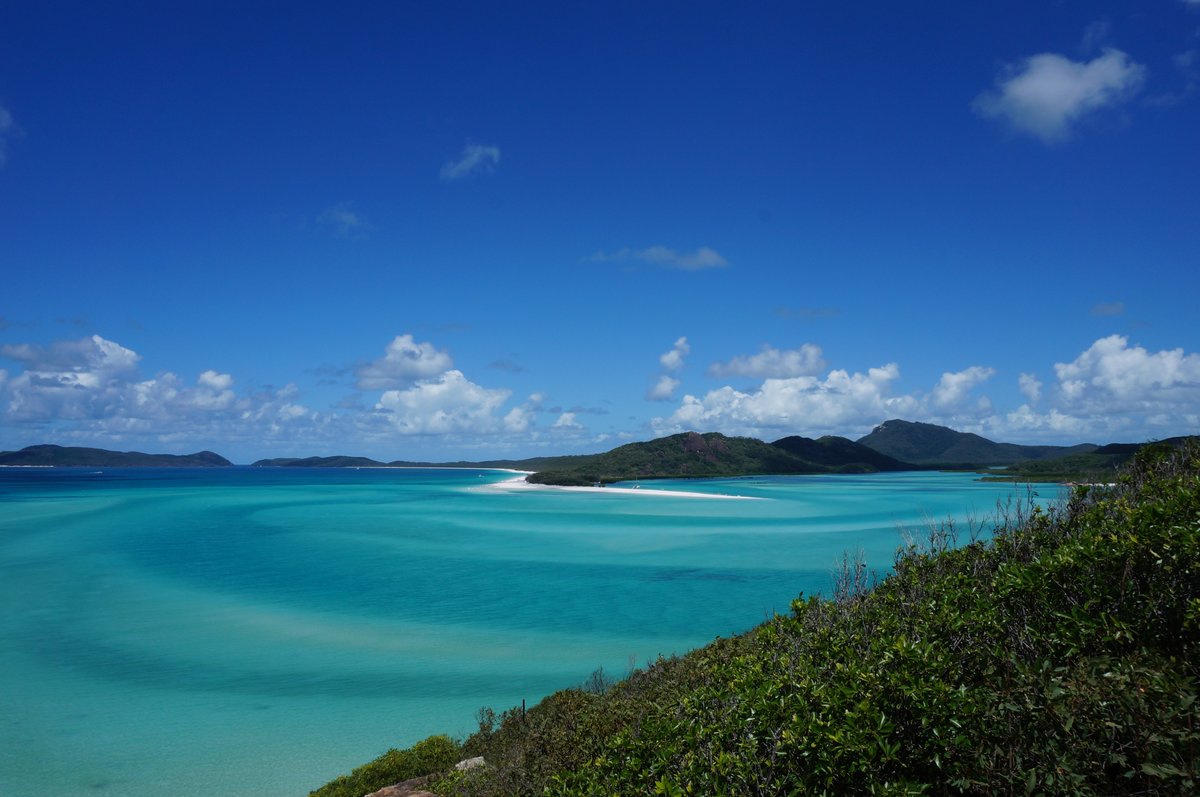 Hope you all had a great easter weekend!
We spent ours in Airlie beach for 2 days, had a swim in the artificial blue lagoon and drove around other bays. It was a great day, sunny with beautiful beaches everywhere and no way to swim because of the stingers (Jelly Fish)... You basically need a wetsuit to go swimming or snorkeling from November to May \o/ ... Was still nice and we had dinner on the beach.
Airlie beach is kind of the South starting point of the great barrier reef.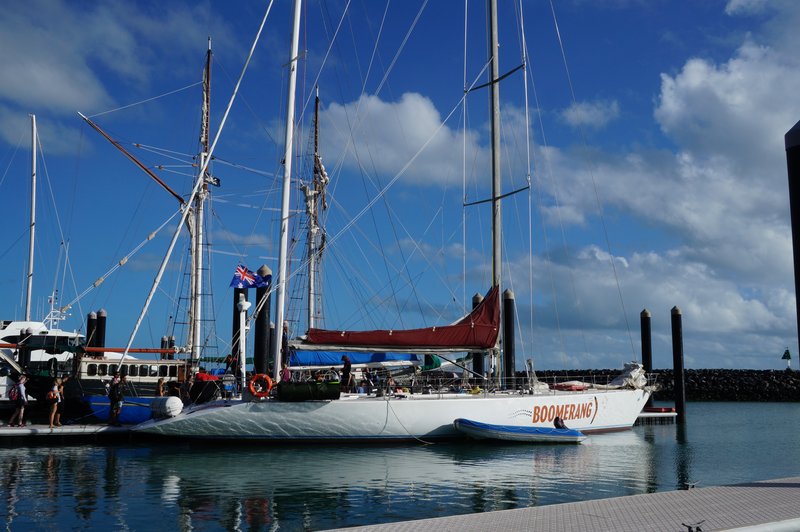 The second day, we went sailing on the Boomerang in direction of Whitsunday Islands, a must see in Australia. We were lucky considering it was easter holidays and it was not full of people at the beach...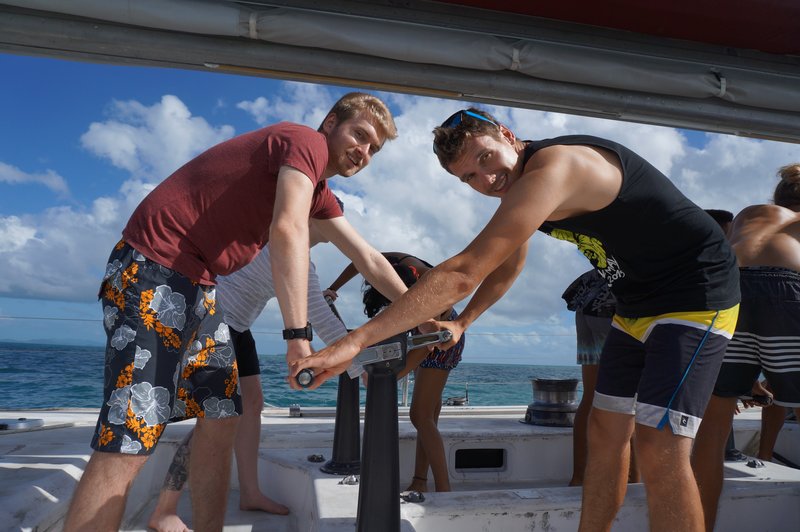 The first stop was in one of Whitsunday beaches! We saw a few turtles taking a breath before vanishing into the water (No pictures, Petra was too slow !!) :)
This is a fantastic place where you need to go ! White sand, cristal blue water ! As always, you need a wetsuit in order to swim (You can notice Alban's beautiful wetsuit...). We spotted some Yellow Sharks and Sting Rays.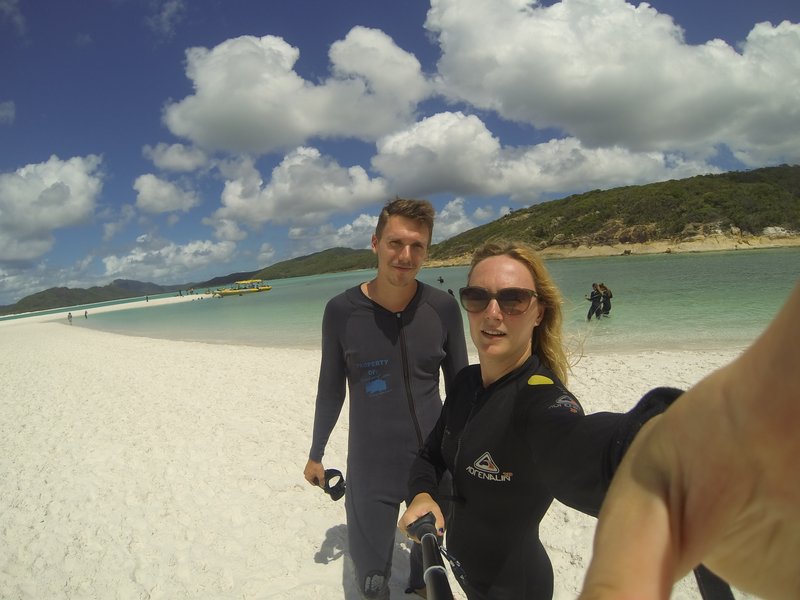 Next, we went to the lookout on top of the island we landed on. At this point, you realize how beautiful it is (If you are tall enough to see over all the people at the lookout...).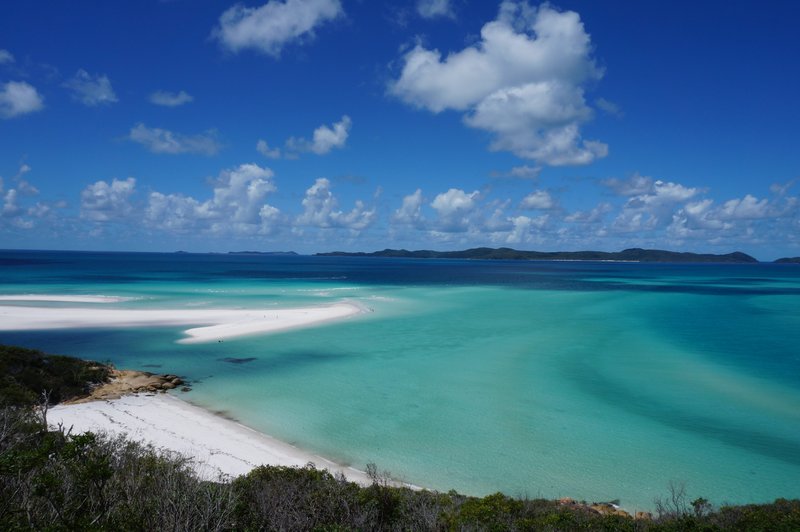 Then, we went back on the boat, saw a few turtles again on the way back and had lunch on the boat while we were going to another island to snorkel. Snorkeling was awesome and we saw some interesting fishes and corals !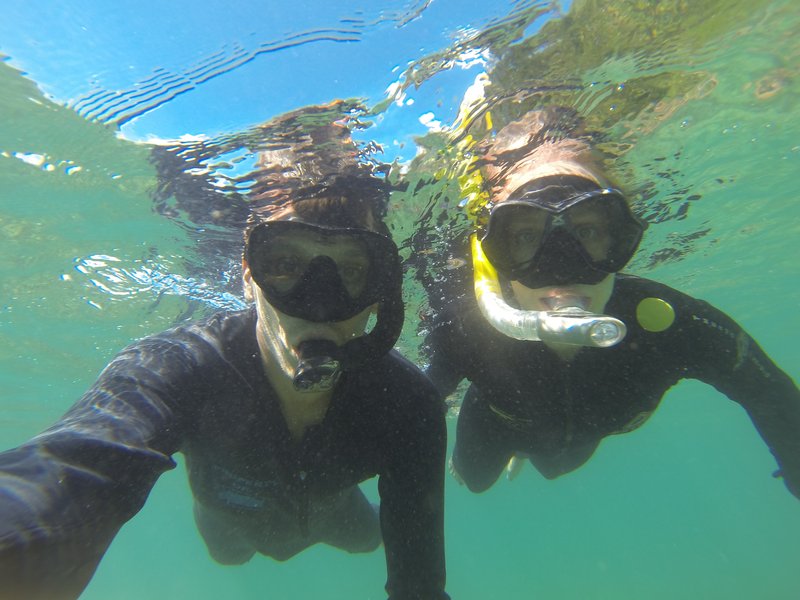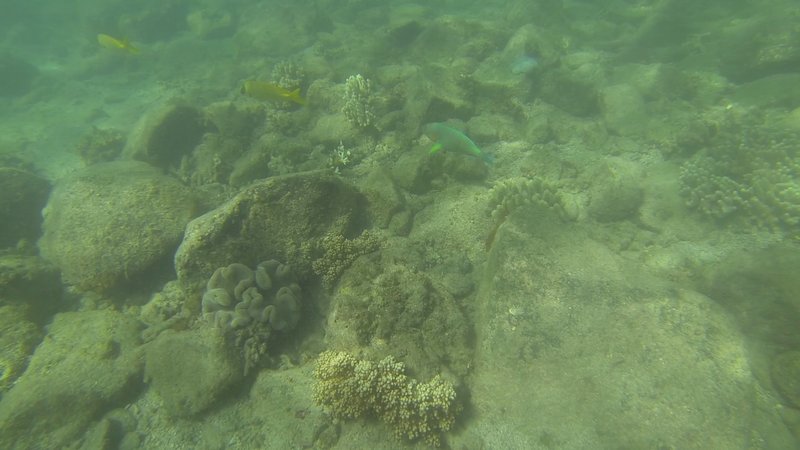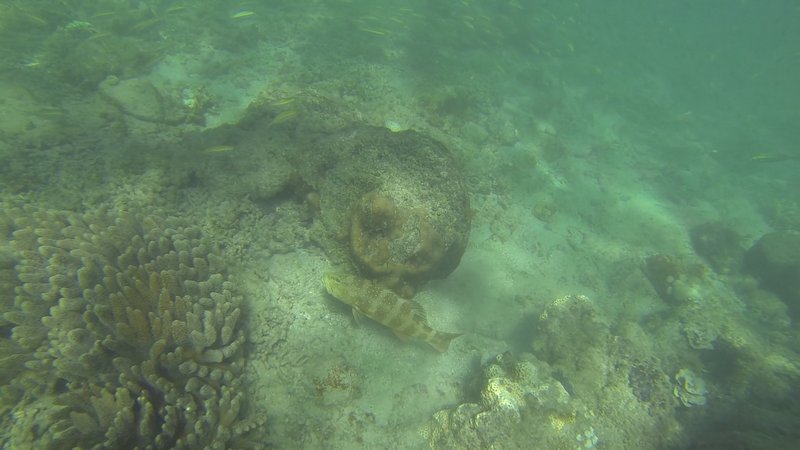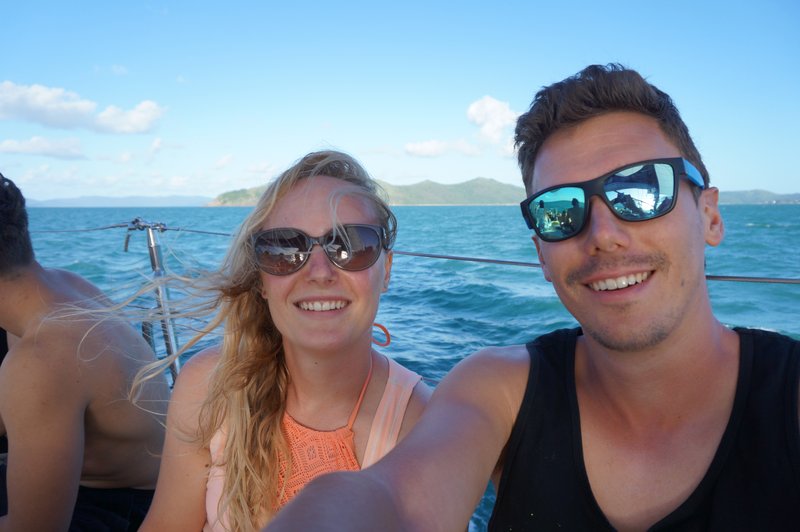 Now, we are up to Port Douglas, Cairns.Tomorrow we are going to snorkel and dive (Just Alban) a bit more, hunt some crocodiles and see more wildlife ! And obviously try all those animals in restaurants if we can !:)
See you soon !